The Impatient Patience of Victor Hunt
SPC member Victor Hunt shared how he embraces one of our community's core principles: go slow to go fast.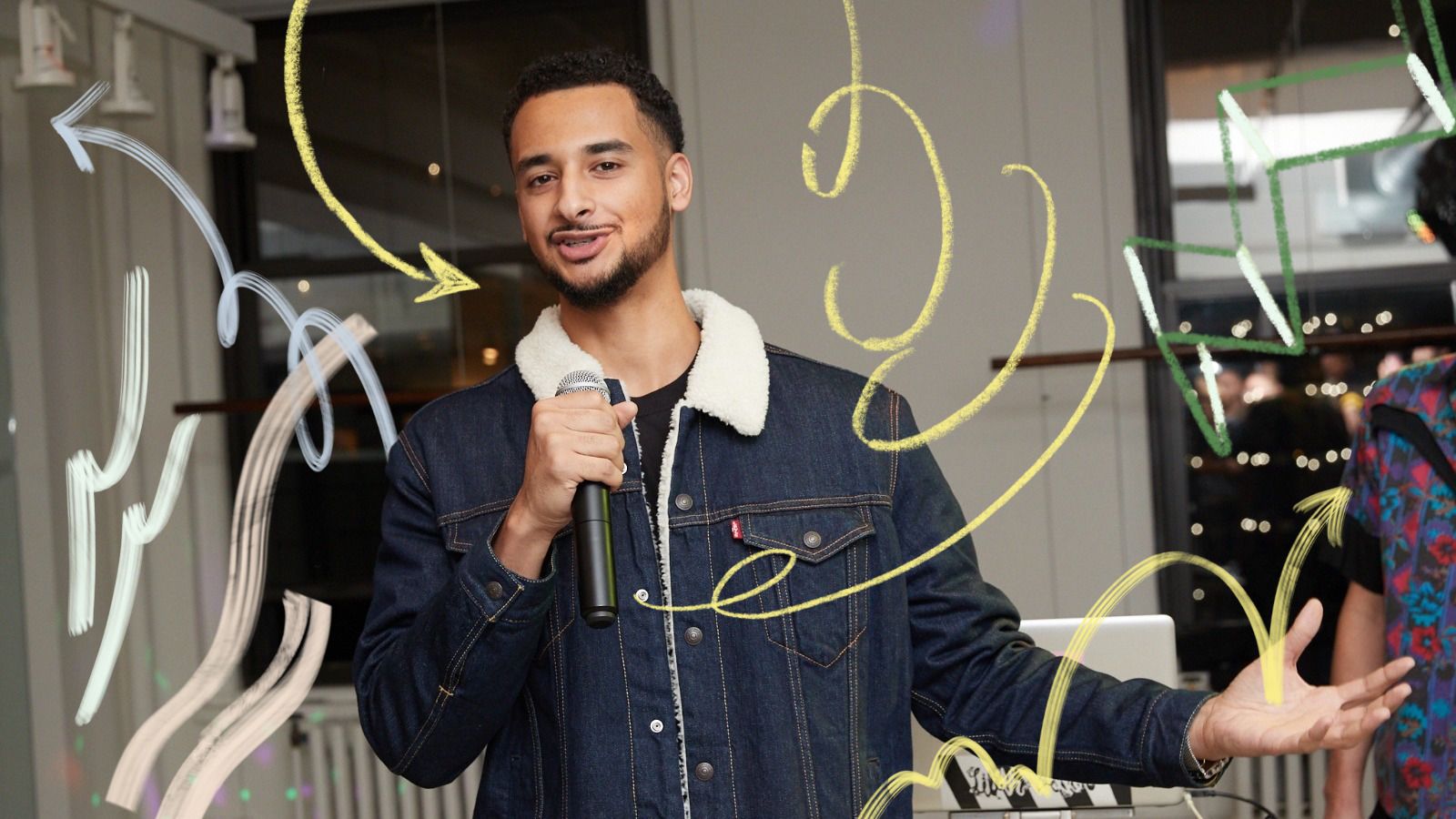 The game is simple. Victor Hunt is walking through a sea of people on a busy New York City sidewalk. His eyes scan the mass of movement, a locomotion of different speeds and sizes, sweeping from person to person for any small space that can be identified and navigated for his next move.
The game's goal is to reach the destination as quickly as possible. It's a mental challenge that in some ways defines the 26-year-old Hunt, who told us, "I'm constantly trying to move faster."
In these moments though, Hunt is reminded of something he learned from Naval Ravikant.
"I think he got it from someone else, but it's 'Be patient with results and impatient with actions,'" Hunt said. "Things are going to take time to see the outcome that you really want. But there's no reason to delay the immediate steps you can take to get towards that goal."
Hunt joined South Park Commons in April. Unsurprisingly, he has come in fast. In May, he authored a piece providing his thoughts on the importance of founders' conviction; in June he organized an NFT Science Faire event at SPC's New York space; and now he's co-leading a marquee learning forum on Deep Tech for the community.
He arrived at SPC after co-founding and leading Astorian, which created an online marketplace for building owners and contractors to submit projects and bids. Hunt started the company with three fellow students at Yale University.
How did a college student know that building owners needed help connecting to contractors? Therein lies the story of Hunt's childhood.
Hunt grew up sometimes without a home. Raised by his mom, who suffered a brain injury resulting from domestic violence, Hunt was forced as the eldest child to take on an adult role early. He looked for ways to make money, and one day, selling candy along a roadway, a chance encounter introduced him to the CEO of a low income housing complex in the Bronx. She liked his entrepreneurial spirit and became his mentor.
In the beginning, Hunt shredded papers and picked up food for employees. But before long, he became immersed in the business.
"I saw all the chaos behind running an apartment complex and realized there were so many things that could be better if we just used software," Hunt explained, adding that Astorian brought together contractors who building owners had never worked with, "cutting costs by 35 percent and eliminating hours of calling and follow-ups."
With Hunt as CEO, Astorian raised $2.2 million from First Round Capital and Bessemer, scaled to 30 cities, and reached $50 million in total transactions. The company later partnered with Zillow and Opendoor.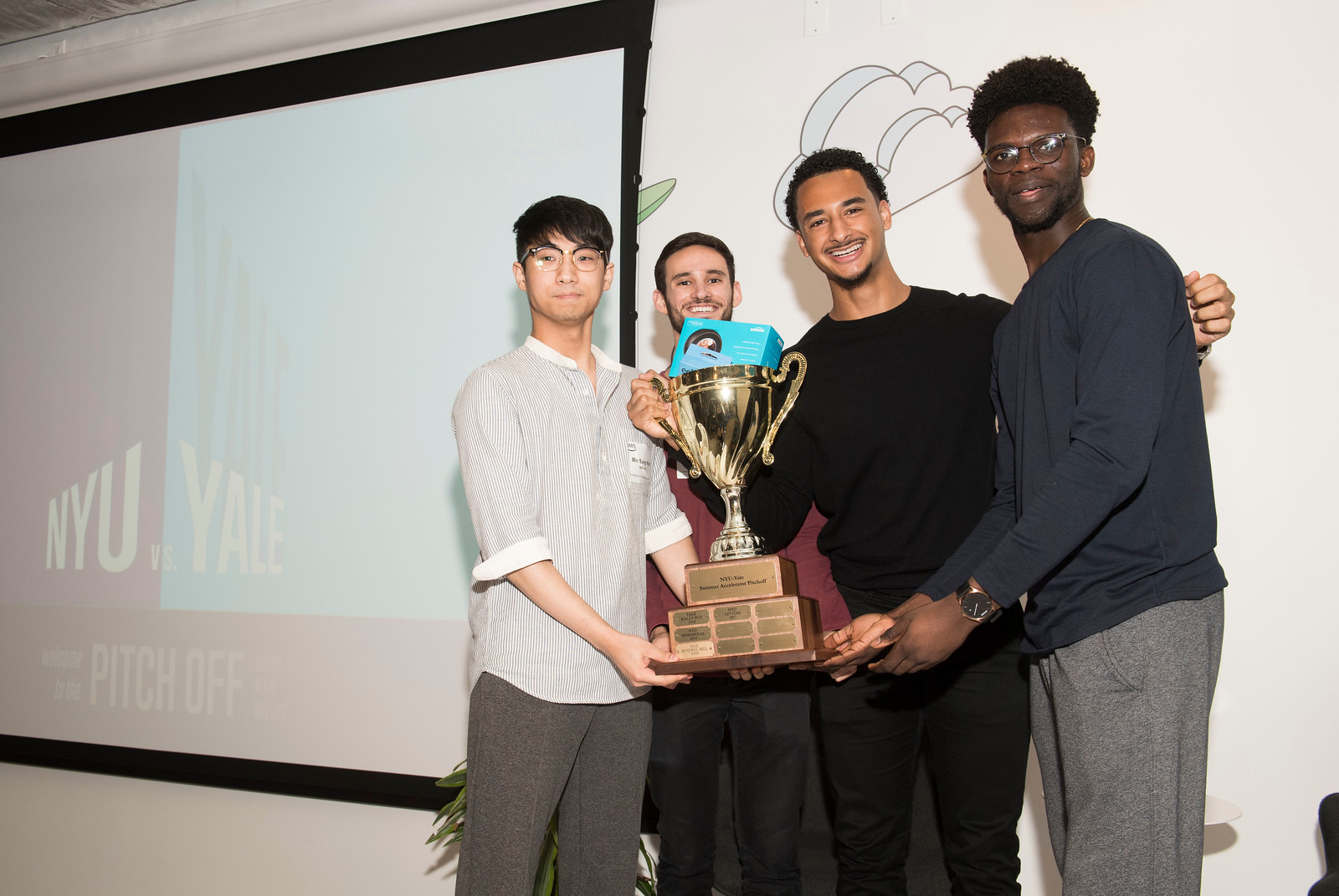 Hunt left in January, giving him time to reflect on the experience.
"We were at a crossroads: growth was good but retention was bad," Hunt said. "We experimented with a lot of pivots in tooling and customer type to solve retention. We landed on servicing a handful of very large real estate buyers as their contractor hiring API."
This proved successful, leading to multiple M&A conversations, until one of those companies ended up shutting down their home-buying platform abruptly and laid off thousands of people. As that deal died, the domino effects forced Hunt to reevaluate his strategy.
"We either had to raise more and restart again or exit at that point – we chose to exit because it gave our team the best opportunity to continue building," Hunt said. "We were excited by the alignment with the company we ultimately sold to even though making the call was incredibly difficult. I had to decide whether to prioritize my personal desire, sunk costs, and pride around persisting or secure the best outcome for our team and customers." He chose the latter and soon found himself, impatient as ever, in the -1 to 0 phase of his career.
Without the clear direction his earlier experience with the housing industry provided for Astorian, Hunt immersed himself in coding alone, spending every day for months "self-studying and building things," he said.
"Basically the whole idea that we wrap ourselves up in what we're building or where we work, once we're removed from that, we're totally lost and have to find ourselves again," he said. "I went into hibernation. I needed that detox to be alone and separate my personality from 'the founder of Astorian.'"
Once he felt ready, Hunt reached out to SPC, which he heard about from friends.
"I'm focused on ideas in the category SPC calls New American Frontier," Hunt said. "It's an incredible umbrella term for what I fundamentally care the most about and am best positioned to solve. The premise of this category is that there are a number of significant problems that we need to solve or we risk massive pain or missing out on the next frontier of innovation."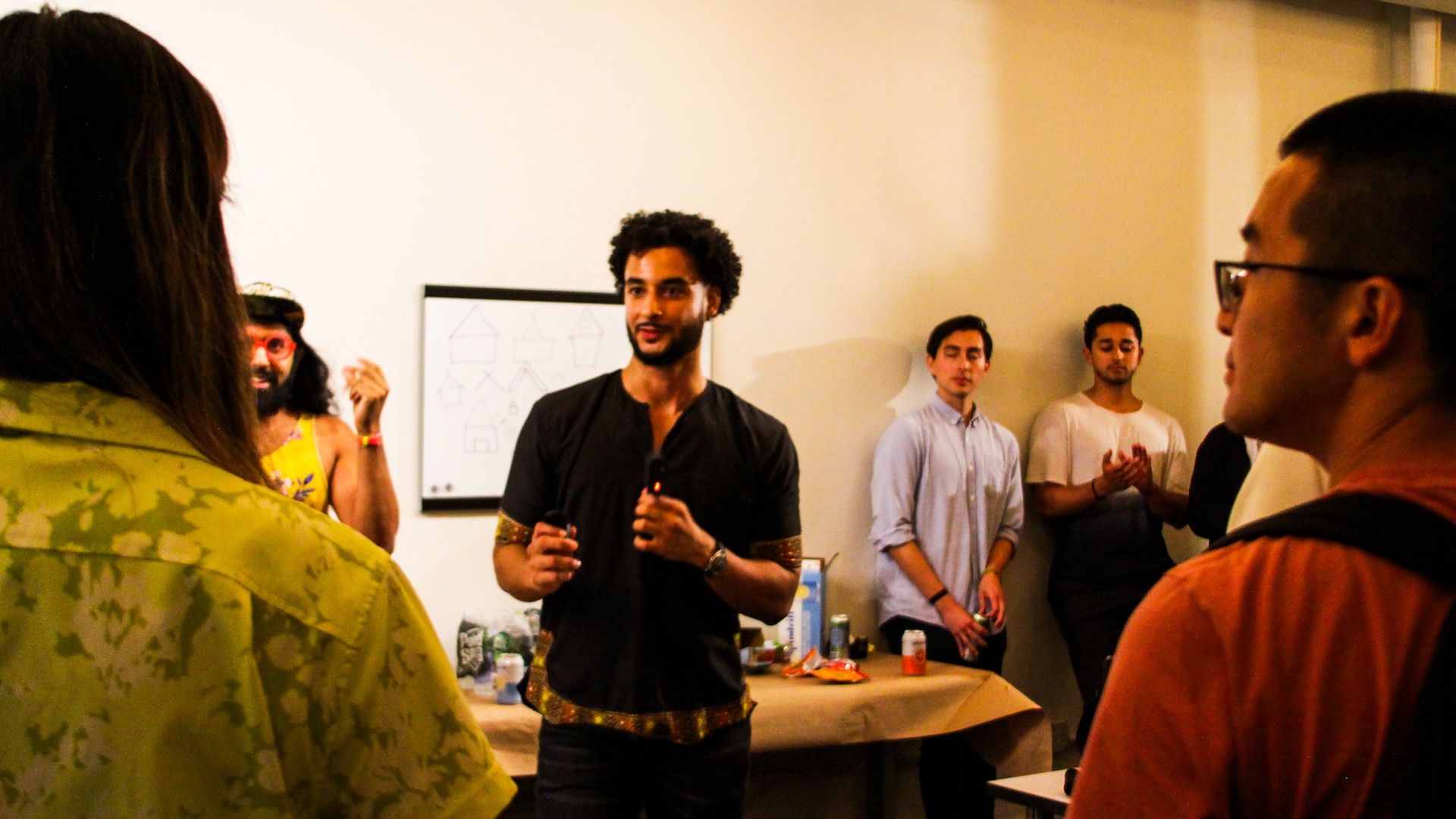 Hunt found the SPC community's emphasis on patient but intentional exploration a perfect fit.
"I don't think it's a problem that we become wedded to what we're building because oftentimes that's what it takes to win," Hunt said. "The issue is when it's self-cannibalizing specifically on our ability to wander. We become so locked into a particular path that we miss signals that may actually be more fruitful. There's a time and place for both and SPC is certainly a place for wandering."
Hunt pairs that wandering with a distinctly impatient tool: an active duty military accountability coach. "They aren't going to prescribe goals to you," Hunt said. "They hear what your goals are and prescribe frameworks from the military to help you stay accountable, to see those goals through."
As Hunt embarks on the next step in his journey, he leans upon something his accountability coach teaches: tactical pause, the point where he stops what he's doing so he can go faster. Within those tactical pauses, he regroups and contemplates his choices, assessing how each action aligns with his end goal. He pairs patience with impatience.
Ultimately, it's another challenge for the brain, a journey to find the best way to the destination, even if that means accepting the reality that sometimes the best way is not what looks like the fastest way. A lot of wisdom for career and life, it turns out, can be found in trying to navigate the best path on the sidewalks of New York.