AI Eats Everything: Founder Fellowship 4 Edition
As growth in the AI/ML market hits the S-curve, we're making it one of our main themes in Founder Fellowship 4.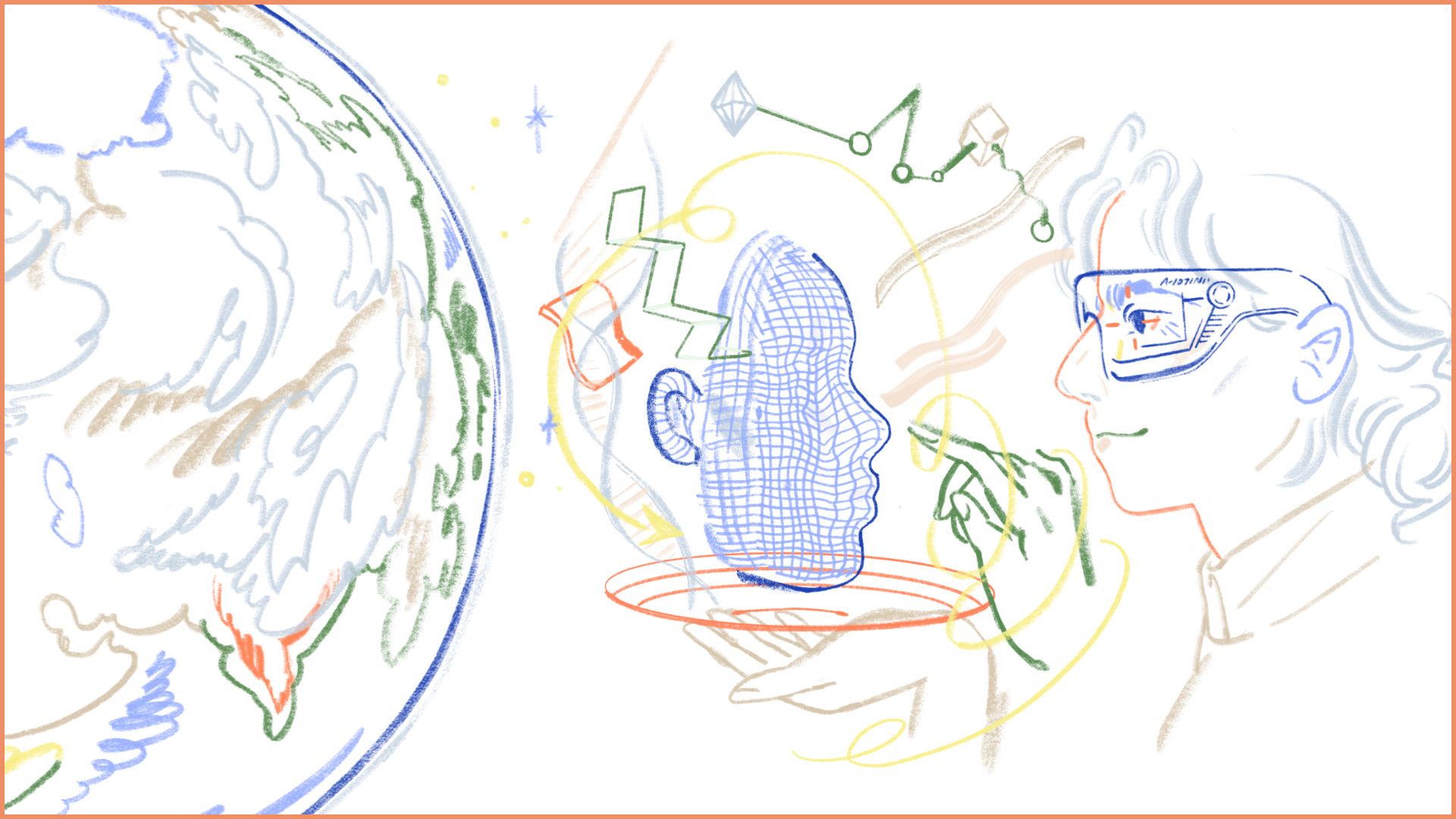 Last week we opened applications for the fourth cohort of our Founder Fellowship. This cohort is open to all venture-scale company ideas, but we're drawing particular attention to three areas that we think will flourish over the next 10 years: applied AI/ML, web3, and industries that fall into our New American Frontier (NAF) theme.
Our framework for picking these themes focused on three signals:
Market Size: We looked for markets that are large and growing rapidly. We believe that these are generational markets that can support dozens of multi-billion dollar businesses over the next 10 years. As the saying goes: "when a great team meets a lousy market, market wins. When a lousy team meets a great market, market wins. When a great team meets a great market, something special happens."
Timing: We looked for areas with clear why now. As SPC alum Avichal Garg highlighted, there can be a handful of reasons why now is the right time to pursue an idea. Each of these spaces has a catalyzing combination of new technologies, regulations, business models, acquisition channels, and/or behavior changes.
Builder Gravity: We followed the interest of the strongest builders. As our founding member Ruchi put it: "Enthusiasm among builders is a powerful signal. It helps parse hype and opportunity. Talented developers are especially well-tuned to opportunity costs. Their attention is a useful proxy for substance." The SPC community, composed as it is of the most talented technologists exploring what to work on next, gives us a uniquely strong signal on where builder attention is growing and where we can maintain dense talent networks.
We recently shared our interest in New American Frontier themed markets and have written extensively about our conviction in web3 builders (including for the previous Founder Fellowship cohort, which was dedicated exclusively to web3). Today, let's go deeper on what is possibly the most consequential market of all: applied AI/ML.
AI Eats The World
Market Size
The AI/ML market, already massive, has an accelerating growth rate. A new generation of AI/ML-powered products are creating tangible business value and opening new opportunities at a dizzying pace. From medical billing to insurance underwriting, 3D model creation to computer vision that enables advanced robotics, we're fast approaching a time when estimating the AI/ML market will make as little sense as it does now for the whole software market. Any work that happens on a computer will be augmented, accelerated, or replaced by AI over the next decade, along with much of the work that happens in the world of atoms. That's an almost unimaginable market size, but likely not an exaggeration.
Timing
Two trends give us the why now: technological advances and customer behavior change.
The technological side is best highlighted by a paper co-authored by SPC alum Tom Brown showing that algorithmic improvements in some AI tasks are outpacing Moore's law, our standard for hardware efficiency gains. As he put it: "If we observe decades of exponential improvement in the algorithmic efficiency of AI, what might it lead to?" Recent leaps in performance from large language models (LLMs) like GPT-3 and image models like DALL-E & Imagen show an unmistakable trend line leading AI products into every corner of the economy.
On the behavioral side, we are seeing many more organizations (both startups and mature enterprises) looking to leverage ML-powered products. The ML value-proposition is no longer a future bet; it's a current necessity. AI has cleared cost, accuracy, and trust hurdles that previously limited adoption, catapulting the field into the rapid growth phase of the S curve. The rocket ship is leaving Earth.
Builder Gravity
AI/ML has been the most popular area of exploration at SPC since its founding. We formalized that interest in 2017 with our first AI speaker series and continued in 2019 when we hosted our second AI series (we have a new forum in the works that we expect to be the best yet). At one point the AI/ML working group at SPC was one of the most significant talent sources for several major AI research labs (just ask Tom). There are now dozens of world-class AI/ML domain experts in our membership who share our belief that AI has entered a transformative decade. We want to double-down on the community's past and present density of AI talent by bringing in more through the Founder Fellowship.
Within the AI/ML space, we are interested in areas including but not limited to:
Software Engineering — We are excited to see AI embedded in every aspect of software engineering (Github Copilot being one example) and becoming a key lever for making builders more efficient. We often ask ourselves what the world would look like if every knowledge worker was supercharged by AI.
Natural Language Processing — GPT-3 created lots of buzz around LLMs. We believe that NLP can vastly improve the ways we discover and consume information. Whether it is discovering new products (Tonita), or turning complex information into something that everyone can understand (Power), we are excited to see this space maturing.
Computer Vision — Advances in computer vision are unlocking a myriad of new use cases from robotics (AVs, agriculture, manufacturing), to physical safety (security, traffic), to e-commerce (like the 3D-model generation from Luma).
Healthcare — We believe in AI's potential to deliver new treatment breakthroughs and reduce the administrative costs that make our healthcare system so burdensome. Members have already gone deep on applications that range from drug discovery (Reverie Labs) to medical billing (Apero Health).
Security / Fraud Detection — We are living more and more of our lives online and it is difficult for companies to know who or what to trust. AI can provide a new suite of security and fraud detection tools to mitigate this risk. The companies we've backed doing transaction monitoring (Unit21), counterfeit detection (Doppel) and vulnerability mitigation (Material Security) demonstrate just how quickly this important industry is growing.
All of the companies above are AI/ML teams we invested in as a fund. The market examples they illustrate are just a few of the many we're excited to help you explore. Many of the most promising applications of AI/ML are still emerging. We want to help you build them.
Not currently exploring one of the three spaces we highlighted? You should still apply! Great ideas are often non-obvious in the early days and we are ready to be convinced that you will build something special. Ultimately, we're investing in founders, not markets or ideas. But if you're excited about the potential for AI/ML and want to start a company to advance the cutting edge, we are particularly keen to hear from you. Apply for the Founder Fellowship here.