Accessible Design for a Remote World: In Conversation w/Dylan Field of Figma
Figma cofounder & CEO Dylan Field joined us for a conversation about starting a design platform and keeping it stealth for years.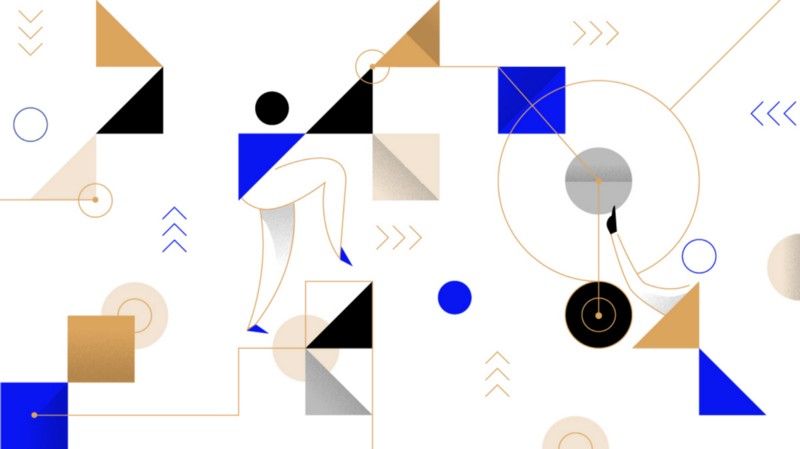 SPC Founder Fellowship applications are now open. Learn more here.
---
Last month, South Park Commons community hosted Figma CEO and cofounder Dylan Field for a virtual fireside chat. In this conversation, Dylan walked us through Figma's inception, building into a growing design market, and what it was like staying in stealth for years. Read on for snippets from the fireside chat at South Park Commons.
---
Dylan Field is the CEO / Co-founder of Figma, a design and prototyping platform for teams who build products together. With the support of the Thiel Fellowship, Dylan dropped out of Brown University to start Figma with his TA Evan Wallace (who became Figma's CTO). They built Figma on the web in the hopes of tearing down the walls around the siloed design process. Dylan champions open, accessible design and believes such tooling must evolve for a cloud-based, collaborative world.
Figma's Inception
I was always excited about entrepreneurship. After working at LinkedIn and Flipboard during summer internships, I was excited about startups, getting projects out there, and building audiences at scale.
My cofounder, Evan, was my TA at Brown. We talked about starting a company together, but at the time there was only a 1% probability it would happen.
We were encouraged to apply for the Thiel Fellowship. The process was lengthy, and we kept generating ideas, which is when we realized WebGL would be the future of creative tools. So we then asked ourselves, "Which tool is it going to be?"
A Growing Market
The first thing we did was call Aviary, a company that experimented with WebGL before Figma. We wanted to understand why they pivoted. They warned us, "Don't do it. It's a terrible idea. Here are all the reasons why it's wrong." We listened to them but thought we had a reason why it may be right.
We initially thought we would build Photoshop in the browser. Around the same time that we raised our seed round, Adobe was sunsetting Fireworks. We saw this as a huge opportunity and started running towards it.
The entire design market was growing at the time. When we first started Figma, IBM only had a 1:72 designer-to-engineer ratio. In 2017, they were closer to 1:8. Everyone wanted to be part of the design process because it was becoming the way companies would win or lose. We're no longer in the age of software only being performant to win.
Early Adopters
Designers hung out on Twitter, so I used a network visualization tool to find designers I was inspired by and mapped their networks. I emailed the designers, and most of the time, they were down to get coffee (especially if I was buying) and give feedback on the early product.
We knew we needed to get the product out there, so we took our early users on the journey with us. Most of them are still friends, Figma customers, and evangelists today.
We used the framework "Eliminate, Raise, Reduce, Create" to understand where Figma fit into the existing market and where we could differentiate for our users.
Our initial strategy was wrong. We were initially going to build a community for designers — like Dribbble — where they could hang out together and riff on designs. We realized we needed to make money first, then build the community. It took another 5–6 years to build the community, but it's something we really care about today.
Launching From Stealth
When we raised our first round, we had no user metrics and the product was still in stealth. There are different eras of Silicon Valley — one where you put products in front of people as soon as possible and others when you ask yourself, "Are these even the right people? Will I get the right feedback?" If you're getting feedback you already know, then it's not a useful exercise.
My advice is to launch earlier than you would like. It will get people excited about your vision and give you valuable early feedback. I wish we would have gotten Figma to market a bit sooner.
We focused on creation, collaboration, and community. If users came to Figma to create, they would collaborate and eventually form a community.
The Future of Figma
We have quite a roadmap still around in-browser collaboration. We chose something that would be challenging from both a design and technical standpoint. It's enabled us to work on hard problems that not only build a moat but allow us to work with the best people.
Last year we saw things like Stay at Home Valley and virtual office parties happening in Figma. People are looking for spaces to gather. During the pandemic, we've seen people even playing virtual games in Figma.
Our mission is to make design accessible to everyone. I think it's more than just interface design. The creative field is still wide open, and we feel there's a big opportunity. So, lots more to come.
As we ended the conversation, we asked Dylan about his next life's work post-Figma. He walked us through a train of thought around medicine, energy, and even going back to school to research. He ultimately landed at researching a brain-computer interface world. Full circle. It become apparent in that moment that Figma is Dylan's life's work and that he's only getting started.
To watch the full conversation visit the South Park Common's YouTube page for this and past speaking events. Thank you for reading and we hope to see you at our next South Park Commons event (sign up here!). If you're interested in membership, please apply on our website and one of our members will reach out.
---
So what is SPC? We're a self-organizing community of technologists, tinkerers, and domain experts based in San Francisco. We are building new (and sometimes unorthodox) ventures — ranging from enterprise startups and consumer apps, to open source ML and civic-tech projects. We come together, virtually and in the physical world, to learn from each other, challenge ourselves, and validate new ideas.
Our members also host a recurring events series. Our goal is to bring new and exciting ideas and technologies into the community as well as valuable learnings from those who have first-hand experience building their life's work. In the past we've hosted Silicon Valley VCs and CEOs like Reid Hoffman and Mike Kreiger, leaders like CEO of U.S. Digital Response Raylene Yung and SF Mayor London Breed, and domain experts like Nobel laureate Dr. Saul Perlmutter, experimental physicist Dr. Rana Adhikari, and Howard Hughes Investigator Wendell Lim, amongst many others.