Welcoming Our 2nd Social Impact Fellowship Cohort
Welcoming the impressive builders in our 2nd SIF cohort and celebrating the remarkable progress of our 1st cohort.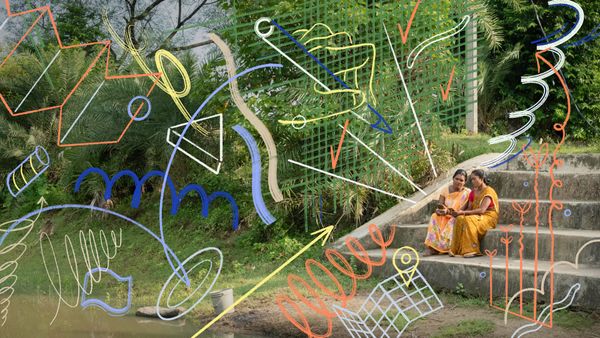 It's a brand new year, and we are excited to announce the second cohort of our Social Impact Fellowship, run jointly with the Agency Fund. But to interrupt the drumroll, let's first take a look at how the first cohort is faring—because the results set a pretty high bar.
Within just 7 months of the inaugural Social Impact Fellowship, our 9 fellowship teams had collectively raised $3 million in grant funding – and this only includes money that was directly attributable to their participation in the program. If you consider that we seeded each team with $65k, this is a capital increase of 5x in less than a year.
Perhaps more impressive, these teams have grown their client bases, deepened user engagement, and significantly increased their impact. Most launched A/B tests and rigorous randomized experiments to learn more about the effect they're having on people's lives. We expect these organizations to raise more funds and achieve greater impact in the years ahead.
How does a fellowship drive such out-sized outcomes? It starts with impressive people. Our initial cohort of 9 teams included experienced operators in education, public health, economic development, and tech. Our partners at the Agency Fund recruited mentors and speakers from Berkeley, Harvard, and Stanford, as well as the Mulago Foundation, Hewlett Foundation, and Schmidt Futures.
But even more important, our fellows supported and motivated each other. They learned together, de-risked each others' ideas, and pooled resources. They reminded us that people achieve greater outcomes when they build in the company of others. Here are a few examples of what this looks like:
These are just a few examples of collaborations that "raise all boats". We hope to see more. Our work with tech startup founders has taught us that during the -1 to 0 stage, cooperation and mutual support is a crucial accelerant. This is just as true for social entrepreneurs.
As a team, we have also committed to investing our own social capital in our fellows. We make introductions to foundations in our network, pitch to angel investors, and invite candid feedback from impact investors. As one of our fellows put it:
The Agency Fund and SPC are unique in that they're looking to build out an ecosystem of funders who prioritize learning, testing and failing, which is essential for us as practitioners to get bolder and innovate more.
Now we are excited to introduce our second cohort of Social Impact fellows. Here's a snapshot of their ideas and ambitions:
Anna and Tolulope are working to help households in Northern Nigeria with family planning, through radio and two-way chat at Family Empowerment Media.
Jake will explore digital tools to help parents in the US to navigate the complex child support system.
Joy and Anita are expanding access to counseling for depression across Latin America, starting with Ecuador.
Kat and Gwin are exploring how to help Kenyan youth to navigate career opportunities.
Khalid is working to improve child vaccinations in Somalia by giving mothers and other care-givers access to phone-based medical records and reminders.
Mangal, Swetha, and Kalindi are working to empower more parents in India to take part in the learning of their children at Key Education Foundation.
Mimi wants to provide people facing intimate partner violence with a tool to safely develop and execute their exit strategy.
Nick is exploring how to connect micro-entrepreneurs in Kenya with digital peer support that can improve their livelihoods and decision-making.
Pratibha and  is working to expand peer learning opportunities for learners in Indian public schools through Involve.
Richa and Vedant are partnering with Indian state governments to expand access to Social and Emotional Learning classes for students in grades K-8 through Labhya Foundation.
We look forward to sharing more about the ideas and insights from this new group of social innovators. We continue to learn alongside them, and can't wait to see what kind of impact they have on the world.