SPC Meditation Retreat
Submitted by Zev Benjamin, former SPC Head of Community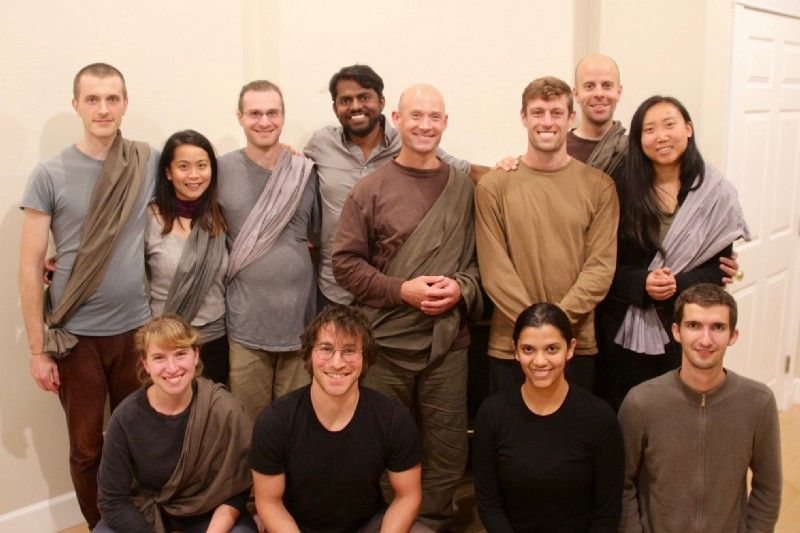 Submitted by Zev Benjamin, former SPC Head of Community
A few weeks ago, we held our first ever SPC meditation retreat in collaboration with OAK, the Organization for Awakened Kindness, and led by Soryu Forall. It was a resounding success!
Eight intrepid SPC members and alumni (two of whom flew in for the event!) gathered in an AirBnB in the Berkeley hills for an incredible and inconceivable journey. Over the course of 3 days, participants learned multiple meditation techniques, attended 4 talks by Soryu, got up at 5 in the morning for chanting, ate 4 meals together in silence, received one-on-one feedback from Soryu on their practice, and, of course, meditated for about 25 hours. All around, participants had a profound and impactful experience.
"This meditation retreat exceeded all my expectations! Even though a silent retreat tends to be a lonely pursuit, I walked out of it deeply connected to everyone who participated. I made a massive progress on my mindfulness journey and felt supported and taken care of by everyone around me." — Santiago Suarez Ordoñez
"This was an incredible experience! I was apprehensive going in, this was my first meditation retreat ever, an dI was afraid it would be difficult or boring. The time flew by, but the 3 days still felt very meaningful. Soryu's a fantastic teacher and I definitely walked away feeling much more recharged and centered than I could have anticipated." — Archa Jain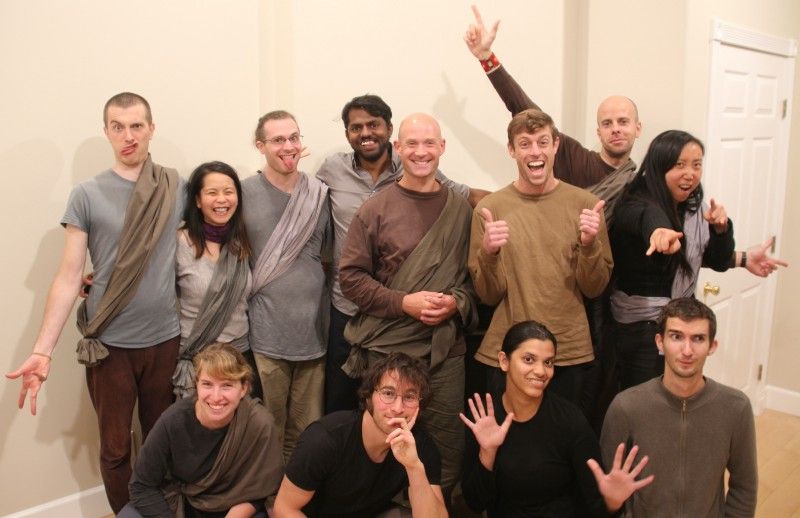 For me, I am very grateful to have had the opportunity to share this practice with my friends at SPC. It was stirring to bring two communities that share so many core values together and watch as joy and compassion emerged. I am very excited about the possibility of doing another retreat together in the future.
OAK holds a weekly talk/guided meditation/Q&A via Zoom on Saturdays from 2pm-4pm. We post associated events on our Facebook page. You can follow recordings of past events on OAK's Youtube channel and other recordings of Soryu on our sister organization MAPLE's channel.
---
So what is SPC? We're a self-organizing community of technologists, tinkerers, and domain experts based in San Francisco. We are building new (and sometimes unorthodox) ventures — ranging from enterprise startups and consumer apps, to open source ML and civic-tech projects. We come together, virtually and in the physical world, to learn from each other, challenge ourselves, and validate new ideas.
Our members also host a recurring events series. Our goal is to bring new and exciting ideas and technologies into the community as well as valuable learnings from those who have first-hand experience building their life's work. In the past we've hosted Silicon Valley VCs and CEOs like Reid Hoffman and Mike Kreiger, leaders like CEO of U.S. Digital Response Raylene Yung and SF Mayor London Breed, and domain experts like Nobel laureate Dr. Saul Perlmutter, experimental physicist Dr. Rana Adhikari, and Howard Hughes Investigator Wendell Lim, amongst many others.
Our on-the-record talks are posted to the SPC Youtube channel. You can also sign up for our events mailing list or newsletter to stay in the loop.