SPC Founder Fellowship Fall 2023
Apply for $1M and bespoke support for founders in the -1 to 0 phase.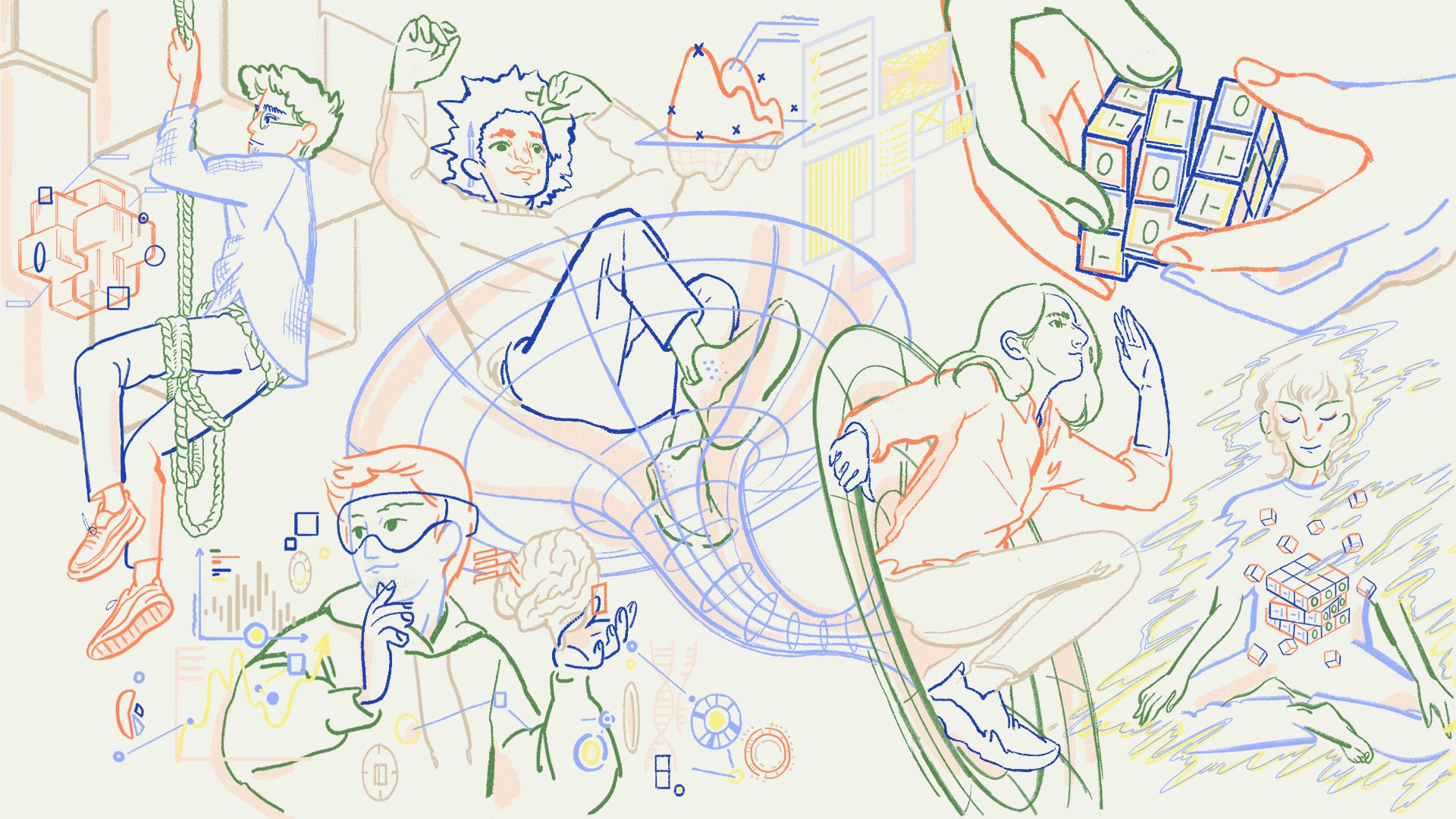 The South Park Commons Founder Fellowship is a unique way to start a company. Instead of backing an idea, we back the founder. Ideas and the high conviction required to build at venture-scale are outputs. Your ambition is the input.
Converting talent and ambition into conviction in an idea happens in what we call the -1 to 0 phase. The SPC Partners have experienced this phase repeatedly as entrepreneurs and investors, with hundreds of members and companies that emerged from SPC. We spent eight years building a community around it. Our insights are hard-won and work.
The fellowship helps founders reach the highest fidelity on their ideas. We helped past Founder Fellows discover opportunities in AI (Galileo, new.computer, Durable), fintech (Column Tax, Comun, Ascend), healthcare (Eureka, Develop Health), crypto (Doppel, Starlight), SaaS (Orb, Pulley), and more.
We're so confident in our approach that we're doubling down on our support for fellowship teams with $1M in funding.
Tell us your north star and we'll help you build a rocket ship
We offer fellows $1M. Fellows receive $400k for 7% on a SAFE upon acceptance to the fellowship. We also guarantee $600k in your next venture round, kicking off your Seed fundraise before it even starts.
We offer bespoke support. Fellows become members of the SPC community, go through a proprietary curriculum to help validate ideas, and receive 1:1 mentorship from SPC partners in a small cohort. We have one partner for every two fellowship companies.
We review applications immediately and on a rolling basis. The application will close on August 11th, but we will start interviews right away. We intentionally keep the cohort small and are more likely to make offers when there are more slots available, so we encourage you to apply sooner rather than later.
We do not restrict applications to a particular market or industry. Your north star could be a market that interests you, a problem you can't stop thinking about, a product you think should exist, or anything else that guides your ambition.
We believe a one-size-fits-all approach to starting companies rarely works in an industry where only 0.01% of companies succeed. Customized, targeted support in the -1 to 0 phase is a unique unlock. It will make you a better founder, with sharper market insights and product ideas, and higher conviction in your ability to achieve the nearly impossible. But first you have to choose -1 and get started.
FAQ
What is the Founder Fellowship?
SPC's Founder Fellowship helps entrepreneurs start a high growth, venture-backable startup by targeting support at the "-1 to 0" idea stage. We give founders their first outside investment, help them ideate and iterate to a viable product, find first customers, and assist in raising from the best VCs in the world.
We take a boutique and customized approach with our founders. Our cohort sizes are small, with one partner for every two companies. We do not have a demo day or fixed timelines. We offer $400,000 to generate and pursue an idea in exchange for 7% equity via a SAFE. We also guarantee $600,000 in your next outside-led venture round.
What do fellows get?
CAPITAL
$400,000 for 7% equity via a Simple Agreement for Future Equity (SAFE)
An additional $600,000 in your next outside-led venture round
STARTUP FORUM
10-week Curriculum hosted in the SPC Community and centered on a proprietary curriculum of time-tested articles, videos, and books to help you think like the world's best founders about markets, ideas, and products.
Advisors & Speakers like Nathan Blecharczyk (Airbnb), Dylan Field (Figma), Reid Hoffman (LinkedIn), Mike Krieger (Instagram), Neha Narkhede (Confluent), Tope Awotona (Calendly), Christina Cacioppo (Vanta), Anatoly Yakovenko (Solana), Howie Liu (Airtable), Amjad Masad (Replit), and more.
EXPERIENCE
SPC Membership—become part of the most talent-dense community in technology.
SPC Network—introductions on demand to founders and executives at companies including OpenAI, Google, SpaceX, Coinbase, Figma, Notion, Airtable, Pilot, Unit21, and many more.
Alumni Forum  to continue the conversation with other founders in your cohort and SPC alumni into your Series A, B, and beyond.
Bespoke fundraising support including guidance crafting a pitch deck and introductions to top angel investors, seed firms, and VCs. Companies from previous cohorts have gone on to raise from partners like Greylock, First Round Capital, Index Ventures, Bain Capital Ventures, Susa Ventures, OpenAI, and more.
$200K in credits from AWS, Google Cloud, OpenAI, Brex, Pulley, and other companies.
How is the Founder Fellowship different from other accelerators or incubators?
We help in the -1 to 0 phase, even before founders have an idea (though we also welcome founders already working on one).
More money and a higher valuation for your company. Most accelerators offer smaller checks for more equity. We offer $400K up front for less equity, in many cases more than doubling your valuation, while also guaranteeing $600K in your next outside-led round so you can pitch investors from a strong position. We believe great ideas may take more than a few months to materialize and founders should avoid moving too quickly because they are cash-constrained.
Small cohorts with direct partner mentorship. Each company works directly with partners several times per week. Each partner works with only two companies.
No idea necessary. We can help you find a great market and idea for which you are well suited. We help you reach Founder-Market Fit so you can get to Product-Market Fit.
No fixed timelines. Work on validating ideas and fundraising on a timeline that makes the most sense for your idea.
Do I need an idea to apply?
You do not need an idea to apply.
That being said, a great idea is critical to long term success. If you do not have an idea, we will need to assess your ability to generate them. Be prepared to discuss markets you find interesting, previous ideas you have considered and discarded, and the insights you find compelling and why.
If you already have an idea or product, you are also welcome to apply.
Is the Founder Fellowship limited to specific industries or domains?
No. Our Fall '23 cohort is open to founders exploring any venture-scale opportunity.
Can I apply as a solo founder?
Yes. If you apply as a solo founder, we have a strong bias for applicants who have the skills to build and prototype. If you are accepted as a solo founder, you may benefit from a co-founder, and we can help in the search process — previous fellows found co-founders in the SPC community.
What are the upcoming cohort application deadlines, program dates, & location logistics?
Interviews: Start immediately and occur on a rolling basis
Application Deadline: 11:59pm PT on Friday, August 11th
Program Start Date: All team members must be available full-time by the program start on September 11th, 2023
Location: All events will include remote access, but fellows are strongly encouraged to work out of our San Francisco or New York City spaces for at least the duration of the 10 week curriculum to take advantage of all the Fellowship and community programming we provide. Programming will be based on Pacific Time Zone hours. You do not need to be in the Bay Area or United States to apply.
Who is behind the Founder Fellowship?
The Founder Fellowship is organized by South Park Commons and run by SPC partners Ruchi Sanghvi, Aditya Agarwal, Mitra Lohrasbpour, Finn Meeks, Evan Tana, Arian Agrawal, and Jonathan Brebner. We are builders, entrepreneurs, technologists, and investors who love helping other entrepreneurs succeed.