SPC-Agency Fund Social Impact Fellowship 2
$70k grant, SPC membership, and direct mentorship for early-stage social entrepreneurs.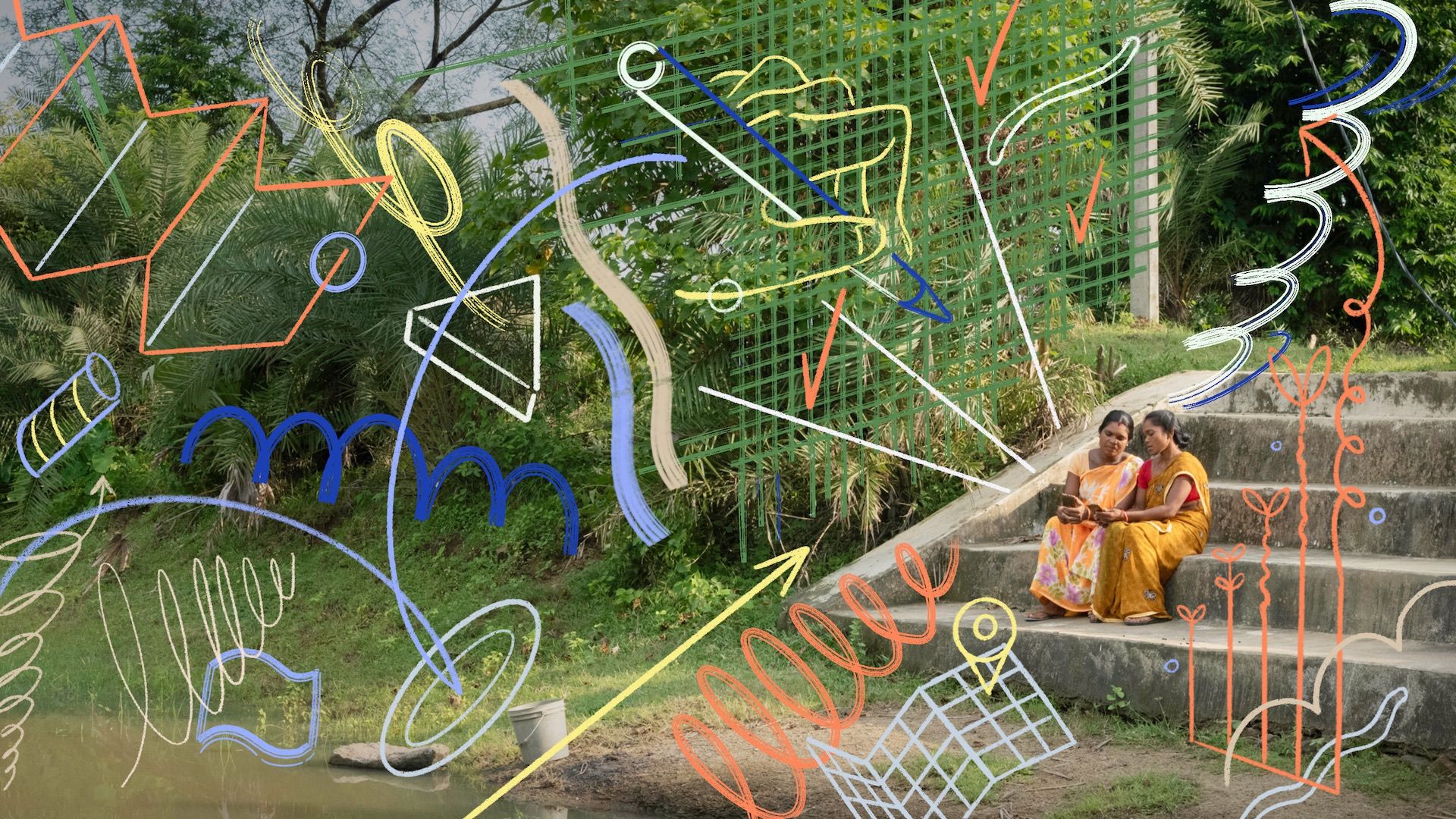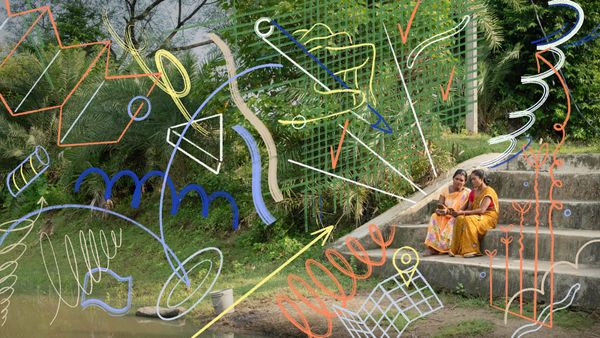 Applications for Social Impact Fellowship 2 are closed. Make sure to subscribe to this blog to stay up to date on news about the next cohort.
---
The SPC-Agency Fund Social Impact Fellowship (SIF) started as an experiment. What would happen if we applied everything we've learned helping ideate and validate for-profit ventures to the social sector? Could we support social entrepreneurs the same way we do venture-scale company founders? We launched the first SIF cohort application a year ago to find out. After nine months of working with our remarkable first cohort of fellows, we're delighted to report that the experiment was a success—and to open applications for our second cohort.
About Us
The Social Impact Fellowship provides early-stage support—including $70k in funding, membership in the SPC community, and direct mentorship by SPC and Agency fund partners—to innovators exploring how to help marginalized people around the world exert more agency in their lives. Our program is administered jointly by South Park Commons (SPC), a global community of the most talented technologists and builders, and The Agency Fund, a philanthropic initiative.
The South Park Commons community is a home for technologists exploring what they want to dedicate their lives to next — a place for learning, connecting, and navigating what we call the -1 to 0 phase of our careers. Our approach to helping founders launch their next endeavors has proven just as effective for social innovators, especially when targeted at the early stages of ideation and validation. The Agency Fund invests in ideas and organizations that leverage data, research, and technology to support people in the navigation of difficult lives. Together, we look forward to finding, funding, and accelerating our next cohort of ambitious social innovators.
Background
The lottery of birth is deeply unfair. Yet people everywhere strive to live with self-determination, dignity, and hope. The greater our agency, the greater our ability to pursue opportunities and achieve our goals. Indeed, research suggests that expanding people's agency can reduce poverty — even more cost-effectively than handing out cash.
What do people need to exert more agency over their lives? There is evidence that tailored insights, like customized advice and personalized coaching, can assist in the navigation of difficult economic and life choices. Rigorous research indicates that such support can improve subjective indicators like self-efficacy and life satisfaction, along with objective outcomes like income, health status, and educational attainment.
Our first cohort of fellows demonstrated the role technology has to play in helping large numbers of people increase their agency—and how the fellowship can amplify that impact.
Fellowship Award and Expectations
The fellowship comes with a fixed contribution of $70k and access to the South Park Commons (SPC) community. Fellows who spend time in the San Francisco or New York City areas will also have access to a shared work space at no cost.
As a fellow, you will participate in an 8-week program with a cohort of other fellows. The program includes a weekly reading group and discussion session, progress updates, and guest speakers. You will also have access to a dedicated mentor or thought partner to provide support as you explore. As you progress through the remainder of the fellowship, we would expect you to launch a prototype, collect feedback, and begin to validate your approach.
The output of the fellowship, expected after ~7 months, is one or more of the following:
A prototyped tool
A research paper describing your findings
A proposal for your next round of funding, for consideration by the Agency Fund or other funders
This fellowship is intended for ambitious people with concrete ambitions for creating a new non-profit organization, social venture, or program. We are especially interested in hearing from applicants or teams with technical skills like software development.
What Our First Fellows Have To Say
Piyush Poddar (Affordably) — Joining the Social Impact Fellowship was trajectory-altering for me. Being surrounded by such passionate teams served as a constant source of motivation. In the program, I validated assumptions around messaging, got rapid feedback on the product, and found direction with 1:1 mentorship with experts in the field. Through the fellowship, I've met incredible talent interested in joining our mission and actually connected with a leader at one of the largest companies we've dreamt of working with while also getting the chance to present to a set of world-class mission-aligned investors! As a result, we were able to successfully launch with the confidence that our product is serving a real need.
Briane Cornish (FinEQUITY) — Upon joining the fellowship, I hadn't fully fleshed out our onboarding process to our digital financial and loan coach program and struggled with how to collect and measure engagement. My team hadn't laid out what particular information was meaningful for us and why. We benefited from detailed presentations by early stage and later stage social impact organizations on how they approach engagement and outcomes data. The fellowship also linked us with technical mentors and seasoned full-stack developers in the financial inclusion space. As a result, we finalized a new product (and a 3rd party integration) and more clearly defined user journey.
Jonathan McKay (SameSame) — SameSame graduated from the fellowship with a much more streamlined, well-reasoned, credible and achievable vision and plan. The result is that we've managed to secure $500k in funding to launch our digital mental health service for LGBTQI+ teens in South Africa and Zimbabwe, with a much more rigorous intellectual framework underpinning what we do—particularly around monitoring and measurement.
---
---
Frequently Asked Questions (FAQ)
What is the funding amount and form?
The fellowship awards a $70,000 grant to each selected team.
When is the application deadline?
Applications are due by 11:59pm PT on October 30th, 2022, but we will review applications on a rolling basis, so we encourage you to apply as soon as you can.
Who should apply for this fellowship?
We look for applicants who want to make social innovation their life's work. We are particularly interested in applicants with software development or product-focused backgrounds. We would like to encourage people from underrepresented communities to apply for this fellowship. Examples of strong profiles might be:
A software engineer or product manager with industry experience who wants to build apps and services for disadvantaged communities.
A computer / data scientist who is looking for help defining a social problem that would benefit from their expertise.
A quantitative social scientist (e.g. development economist) who wants to build and experiment in the real world.
A psychologist with specific domain expertise that could achieve greater real-world relevance when deployed through a mobile app or other digital service.
What are your evaluation criteria?
The strongest applicants for this fellowship will:
Present a compelling example of a specific informational or social barrier that keeps people from realizing their full potential, as well as a potentially scalable approach to overcome this barrier.
Come with a deep understanding of the context they are looking to work in.
Demonstrate that they operate at the cutting edge of social or technological innovation.
Have a builder mindset, and preferably a skillset to match.
Can I apply on behalf of an organization, or together with a colleague / co-founder?
Teams can apply. If a fellowship is awarded to a team, up to 3 team members can become fellows (and members of SPC). However, just $70,000 per team will be awarded, and it must be disbursed to a single person or entity.
Can I maintain an affiliation with an existing organization (e.g. a non-profit, university, or company)?
You can maintain an affiliation, but you are not required to have affiliation with an organization to be eligible for the fellowship. You can apply as a private individual.
Is there a focus on specific geographies or development outcomes?
No. However, we are focused on ideas that support the decision-making of people who experience significant disadvantages. So all else equal, work in low-income settings is preferred.
Are you seeking investable business ideas?
This call seeks socially impactful innovations. Potential profitability is not relevant. However, concrete ideas for how to resource an innovation at scale — e.g. through revenue models, government partnerships, or philanthropy — are a plus.
Can I simultaneously apply for an SPC-Agency Fund fellowship and for project support from the Agency Fund?
Yes, you can — there is no harm in applying to both, and being accepted or rejected for one does not mean you will have the same outcome on the other application. However, it may be difficult to get both awards at the same exact time; fellowships are best suited for the ideation/conceptualization stage and innovation projects are best suited for the proof-of-concept stage and beyond.
As a fellow, will I need to execute on the exact idea I presented in my application?
The fellowship is an opportunity to explore new ideas and work toward validation. You can change your approach, as long as you are advancing the objective of the fellowship.
Do fellows need a U.S. work permit or other authorization to visit the U.S.?
No. You are not even required to travel to the U.S. All fellowship activities can be completed remotely.
What if I have something valuable to contribute, but I need help to make it work?
Please apply. We can help you find co-founders, mentors, and relevant technical expertise. We want to create synergies with other actors in the ecosystem and work with you to make promising applications fundable.
How will fellows be selected?
Applications will be reviewed by a committee of members from South Park Commons and the Agency Fund.
When will I hear back about my application?
Fellowship decisions will be announced in late November, and the fellowship will begin in the new year.
What part of the fellowship can I use for living expenses, what part for work expenses?
This is up to you and your tax advisor. We do not stipulate how funds must be used.
What activities are included in the 8-week fellowship program and thereafter?
We expect fellows to set aside approximately 5 hours per week for the below activities, over the course of the 8-week intensive program. The remaining 5 months of the fellowship will be spent working on your ideas, with periodic check-ins and feedback from our team. At the end of the 7 months we expect a prototyped tool or research paper or a grant proposal for the Agency Fund.
Social Impact Forum
8 week Curriculum — program run by the Agency Fund and SPC Community with other domain experts centered around a proprietary curriculum. The curriculum will focus on a) relevant research in development economics and psychology; (b) background on relevant actors in the Agency Fund ecosystem; and (c) skills in priority areas, which might span from tech literacy to organizational development.
Speaker Series — we invite experts to attend our weekly Forum, to join us for dinners, and for one-off events.
Services
Milestone based workshops — work with Agency Fund, SPC partners, and peer fellows to hit milestones in the ideation, validation, and prototyping phases. These sessions help share goals, build momentum, and drive accountability.
Access to mentorship — 1:1 meetings with your mentor who is an expert in your area of interest. Examples can be found at https://www.agency.fund/team
Access to domain experts and the SPC network across a variety of fields in development economics, public health, impact investing, machine learning, mobile, blockchain, fintech, social networks, energy, developer tools, and more.
Credits for technologies like AWS, Google Cloud, Brex, Pulley, and other companies.