Learning to Code in Prison with The Last Mile
Submitted by Manish Sinha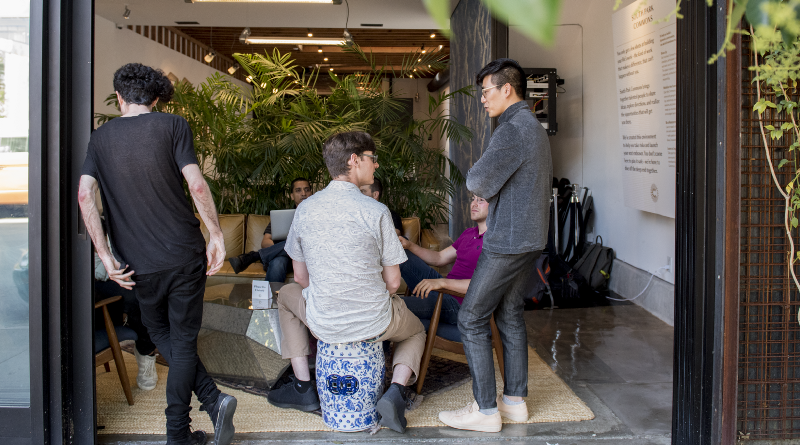 Submitted by Manish Sinha
November, 17th 2020 Fireside Chat with Beverly Parenti, co-founder of The Last Mile
Beverly Parenti is a serial entrepreneur, specializing in the advancement of innovative technologies. Along with longtime business partner and husband, Chris Redlitz, she launched their nonprofit,The Last Mile (TLM) in 2010 at San Quentin State Prison. The goal of TLM is to provide education and training inside prison, resulting in gainful employment for returned citizen graduates, thereby reducing recidivism. TLM has become one of the most requested prison education programs in the United States. It is the first program to offer a computer programming curriculum that teaches men and women to become software engineers. All TLM "Returned Citizen Graduates" are prospering personally and professionally with 0% recidivism.
What is The Last Mile?
The Last Mile (TLM) is a nonprofit breaking the cycle of mass incarceration through in-prison tech education and post-release mentorship. TLM prepares students for careers in high-demand fields, such as web development, by teaching the hard and soft skills necessary to compete in today's job market. Volunteers have the opportunity to join us in changing lives by engaging with currently incarcerated students through The Last Mile's Remote Instruction. Remote Instruction volunteers connect with TLM learners across all of our program locations through a live video platform. Interested volunteers submit topic ideas and workshop outlines, then work with our Remote Instruction team to virtually deliver the session to students. These remote sessions typically last one hour and can cover a wide range of topics, including both technical and soft skills.
Summary:
Prisons are unique environments to operate a technology educational program because oftentimes, computer and internet access is limited. To solve this, TLM established their own private network in the cloud that hosts mirrored instances of GCP, Stackoverflow, etc. They then worked with their sites to grant inmates access to their network
In the beginning, TLM borrowed their curriculum from coding bootcamps. Over time, they developed it in-house so that they could have more creative control over it. External curriculums sometimes contained references or examples that an inmate couldn't relate to.
When teaching someone how to code, the trait that correlates mostly closely to whether the student will succeed is grit. TLM has been blown away with the students they have been able to attract and the level of determination they have shown.
It takes advocacy from the top for things to change. When TLM partnered with Slack, they were directly working with Stuart Butterfield. Three engineers were successfully placed into Slack, starting in a QA role. They are — -more than two years later — -still working there today.
There is a rigorous process for inmates to participate in TLM's program. They have to go through an application process and there is a zero tolerance policy towards bad behavior.
Many success stories have come out of this program, One in particular is Jennifer Fleming's story. Jennifer completed a seven-year sentence in February 2020 after graduating from The Last Mile's coding program at Indiana Women's Prison. Immediately upon her release, she secured an opportunity with the Indiana Department of Correction as a software engineering intern. Using the hard and soft skills she learned through TLM, Jennifer excelled in her internship and after three months, had gained the experience needed to qualify for a higher-level position with the government. In April 2020, she became a business analyst for the Indiana State Department of Health. She earns an hourly wage well-above the market average and is able to provide for her family.
If you want to learn more about The Last Mile visit their website and read about their collaboration with Slack.
---
So what is SPC? We're a self-organizing community of technologists, tinkerers, and domain experts based in San Francisco. We are building new (and sometimes unorthodox) ventures — ranging from enterprise startups and consumer apps, to open source ML and civic-tech projects. We come together, virtually and in the physical world, to learn from each other, challenge ourselves, and validate new ideas.
Our members also host a recurring events series. Our goal is to bring new and exciting ideas and technologies into the community as well as valuable learnings from those who have first-hand experience building their life's work. In the past we've hosted Silicon Valley VCs and CEOs like Reid Hoffman and Mike Kreiger, leaders like CEO of U.S. Digital Response Raylene Yung and SF Mayor London Breed, and domain experts like Nobel laureate Dr. Saul Perlmutter, experimental physicist Dr. Rana Adhikari, and Howard Hughes Investigator Wendell Lim, amongst many others.
Our on-the-record talks are posted to the SPC Youtube channel. You can also sign up for our events mailing list or newsletter to stay in the loop.