Kicking Off the Inaugural SPC Founder Fellowship
Announcing the first cohort of SPC Founder Fellows.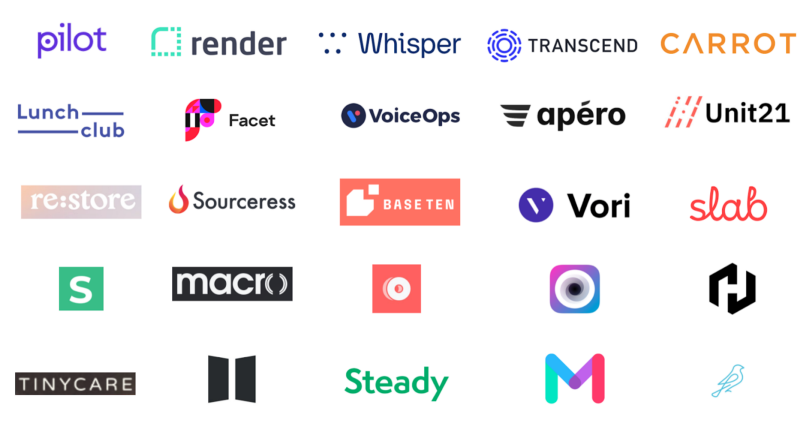 To help founders during the -1 to 0 phase of building a company, we announced the South Park Commons Founder Fellowship program in December 2020. Today we are proud to announce our inaugural class of 16 Fellows.
SPC Fellows receive $400K upfront in exchange for 7% of their company. Teams will take 6–18 months to pick ideas, validate them and raise an institutional seed round. While this is the first SPC Fellowship batch, we have worked with hundreds of founders as part of South Park Commons.
Nearly 1,000 founders applied from over 20 countries. We were amazed and humbled by the quality and variety of entrepreneurs who applied. While we did read through all 1,000 applications (including 50+ hours of videos) and interview hundreds of applicants, this is a small investment relative to the amount of time founders will spend on their startups. Thank you to all of the founders who took the time to apply.
We considered 3 dimensions in prospective Fellows:
Track Record: Had they driven high-quality projects from 0 to 1? Did they have stand-out accomplishments on a global stage in engineering, science, product, design, or business? Had this team worked together before (to minimize the risk of cofounder fallout)?
Potential: Did the team have unique insights into user problems or potential startup ideas? Did their ideas show depth of understanding market structures as well as technology trends? When presented with new data, were they able to iterate on their ideas quickly?
Grit: Had this team achieved something remarkable in the face of adversity? How much had the individuals on the team accomplished relative to where they started (i.e., their slope)?
After a very difficult process, we selected 16 Fellows across 10 teams that stood out and that we felt best equipped to support. The Fellows include people who have bootstrapped a software business to 4M users, launched a startup accelerator in Southeast Asia, led the engineering team behind one of the largest public healthcare initiatives in the US, conducted cutting edge computer science research at top universities, built apps to help people in war zones, and more.
We are thrilled and humbled to be working with this exceptional group of founders and look forward to sharing more updates on each team's progress!
About South Park Commons and the SPC Fellowship
South Park Commons was established to foster a community of talented builders and technologists, giving them the space and time (and resources) to explore with intention. We believe that entrepreneurs and domain experts can achieve bigger things when they come together, and many of the founders who've come out of SPC have highlighted the value of a community of peers to help questions and refine ideas.
Over the last few years, we've served as a home to over 300 members and launched dozens of companies that have gone on to raise from top angels and funds. In working with founders in the SPC community, we believe there is a gap in the early venture ecosystem. Significant human potential could be unlocked by supporting founders in their earliest phases of ideation. We believe that investing $400K in founders before they've selected an idea combined with access to the SPC community can give founders the support they need to find product-market fit and build more successful businesses.
Learn more at www.southparkcommons.com and check out the Fellowship announcement post.