How to Take on Amazon, Google, and Microsoft: Start With Community
With the announcement of Render's $20M Series A, founder and early SPC member Anurag Goel reflects on how he decided to take on the big 3.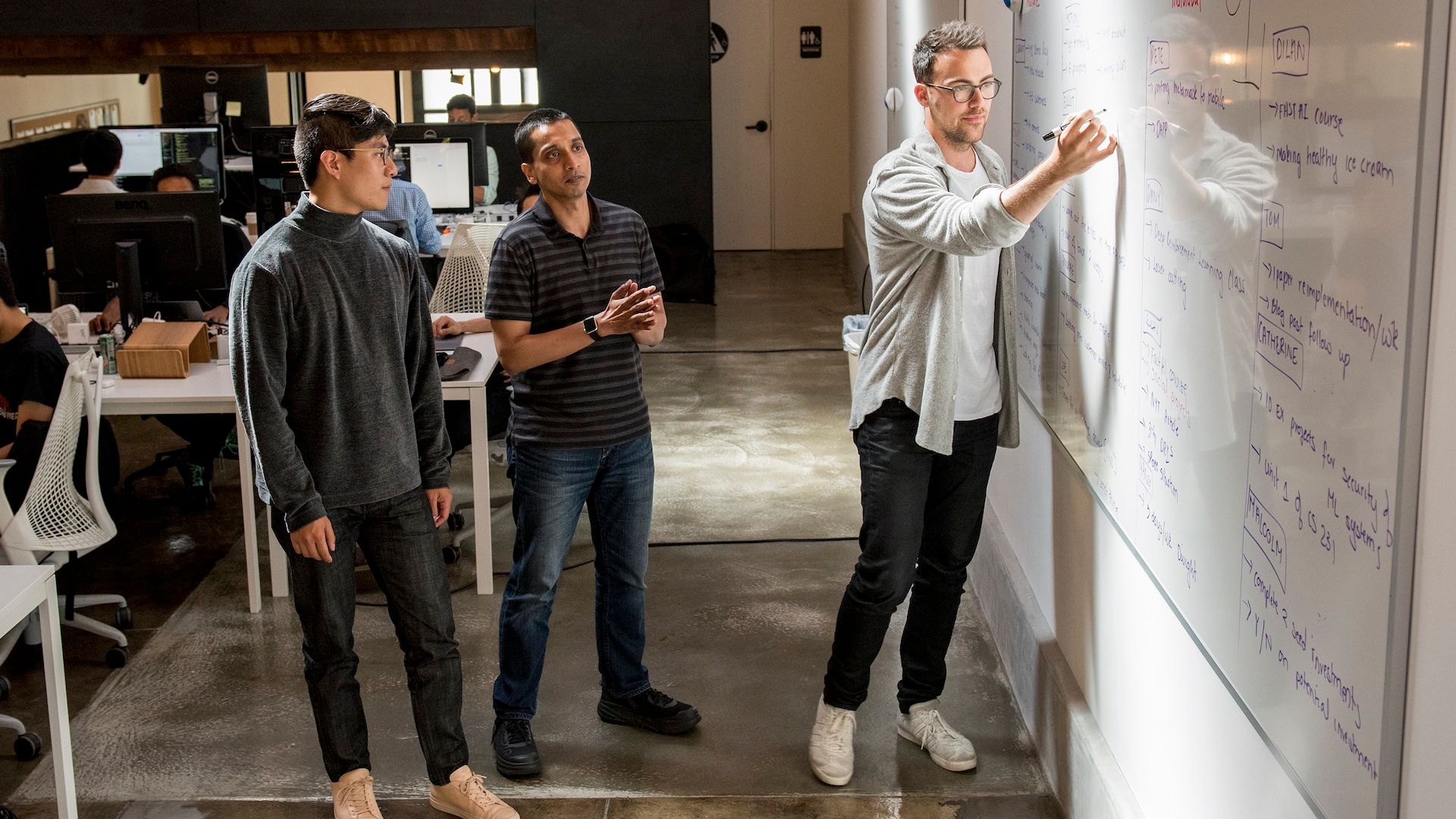 Submitted by Ruchi Sanghvi
Venture-scale success in a startup generally requires at least two of three things: a large TAM, a killer product wedge into the market, and exceptional founders. Finding all three in the same company is the clearest signal for an investor. Anurag Goel, an early SPC member who had a profound impact on the community, brought all three elements to the table with his company Render. With the announcement of Render's $20M Series A, I spoke with Anurag to reflect on why he decided to take on the cloud services industry and the role South Park Commons played in his journey.
It doesn't take long to see that Anurag is an exceptional founder, starting with how quickly he gives credit to the rest of the Render team. "I just happen to be the mouthpiece of this group of amazing people. Render wouldn't have raised a Series A if they hadn't joined," he told me. I know first-hand that he's being modest.
After studying computer science at IIT Delhi in India, Anurag immigrated to the US to join a startup in Boston. He quickly found himself hacking away on side projects, one of which required a payment processor. Like so many startup stories, serendipity played its role, because the payment processor Anurag found was a tiny company called Stripe.
"It wasn't even called Stripe then. And I was telling them about all these product features I thought they were missing."
Stripe co-founder and CEO Patrick Collison eventually asked this opinionated customer to join the team. Anurag was employee number eight, and did everything from engineering to marketing and PR, eventually coming to run the risk team. By 2016, he was ready to work on something new, with a single guiding objective: he wanted to work on big problems.
"I briefly toyed with going into politics. I wanted to solve hard problems that affected a lot of people. But I decided that wasn't a great personality fit."
Instead, I recruited him to SPC. The community was still in its infancy and I was looking for members to help establish an enduring culture of exploration. I wanted people who could dig deep on topics that were new or challenging to them, not just make motions toward superficial understanding. Not only could Anurag dive into new topics, but he was also able to inspire others to do the same. It was a trait that would later serve him as a founder and CEO.
Anurag quickly set an example for not just learning, but building. He built apps around healthcare, deep learning, and real-time communication, while also helping other members with their projects. And in each of these he discovered a common problem: "Just putting things into production with the features that modern developers and applications need was way harder than it should be. Everyone else at the Commons was complaining about it as well."
This pain point revealed the second element of a great company: an opportunity in a huge market. If software is eating the world, it needs an exceptionally large stomach — which in this case means the cloud and infrastructure as a service. Those basic components of the modern software industry add up to a nearly $150 billion market in 2021. And it continues to grow, since software remains very, very hungry.
Anurag saw how the big 3 and smaller players that catered to smaller companies were failing that massive market. He could see each iteration of failure in the frustration of other SPC members. It was a big problem. So he decided to fix it.
Render was born from the observation that most companies and applications either didn't need or couldn't afford the DevOps resources often required when hosting on AWS, Azure, or Google. Engineering talent can often cost more than the cloud services they manage. Smaller options like Heroku missed the opportunity by failing to deliver the features developers expected. Anurag had found the third element of company success: a wedge into that massive market.
He did it by going up the stack. Render offers a zero DevOps cloud platform. Most applications don't need much more than the basic building blocks offered by a cloud service provider like AWS, and certainly don't need the burden of finding and paying talent to build infrastructure on top of the primitives provided by the big 3 clouds. Giving companies the necessary tools to get applications up quickly without having to spend resources on infrastructure management unlocked major value. We would know — SPC's website was the first product hosted on Render. Community members' projects, and later companies, were Render's first customers. SPC proved to be the perfect launchpad for this kind of product.
"The Commons was the birthplace of Render. I don't think it would exist if it weren't for the feedback and support I got and the community I had access to."
Anurag's journey, from leaving Stripe to the announcement of his company's Series A round, is the basic sequence we want to repeat with all SPC members: find talented technologists, give them a community to explore new ideas, help them tinker on different projects alongside a supportive peer group, and embed them in an alumni community that helps make whatever they work on next a success. It's another way Anurag became a model for us. An exceptional founder came to SPC, discovered a huge market opportunity, and worked out how to attack it. Seeing all three ingredients of success was the reason Render was the first new check when we started the South Park Commons Fund.
We're proud of the role SPC played in the birth of Render, and even more proud of the enduring impact Anurag had on the community. And we're all just getting started.
You can read more about Render and the product Anurag and team are building here.