Going Live: SPC's Demo Faire
Written by Temina Madon and Andrew Parker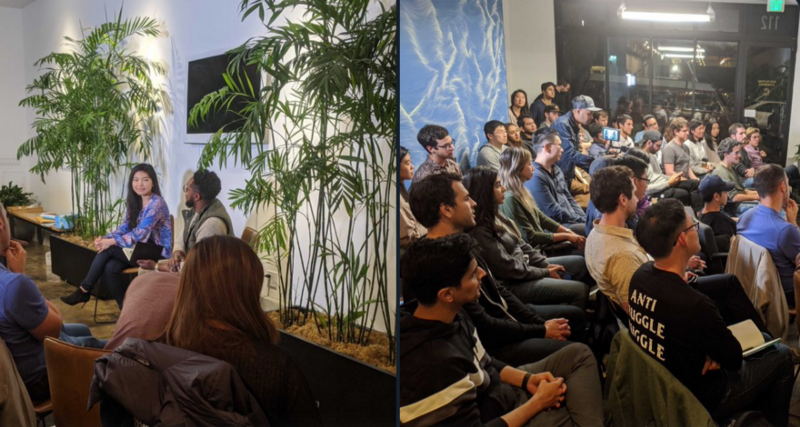 Written by Temina Madon and Andrew Parker
The alumni of South Park Commons (SPC) are a creative bunch, and over the years they've built products you've probably used and loved. Last week, they came together to share their latest works-in-progress, at a Demo Faire organized by the SPC community.
This body of new work represents an ode to artistic vision (Facet.ai), an appeal to equitable childcare access (Tinycare.co) and so much more… In fact we were surprised at the diversity of problems being tackled by SPC members — from multi-player fintech (Braid.co) to automated mental health diagnosis (Kintsugi).
So what is SPC? We're a self-organizing community of technologists, tinkerers, and domain experts based in San Francisco. We are building new (and sometimes unorthodox) ventures — ranging from enterprise startups and consumer apps, to open source ML and civic-tech projects. We come together, virtually and in the physical world, to learn from each other, challenge ourselves, and validate new ideas
Last week's Demo Faire was our first. It was a half-day of live demos from 18 members of "the Commons". The goal was to highlight the ingenuity, creativity and curiosity that SPC fosters, through a forum for makers to show off the products they've built.
We celebrated building and makers by focusing each presentation on live demos, as opposed to slideware. Live demos are exciting because no matter how well-scripted and rehearsed, things can and will go wrong. Our alumni makers were brave to demo their products in front of an audience of 150 on Zoom, and we deeply appreciate their efforts. The day even featured a live demo of a video chat inside a Zoom room (no small technical feat!)
Here's a round-up of the demos, in three parts.
Presto (1st movement)
Allegro (2nd Movement)
Vivace (3rd movement)
If you're curious about our community and/or interested in membership, check out our website here: