From the Archive: Chris Cox's Fireside Chat at SPC
Chris Cox, CPO of Meta, joined us for a conversation during a period when he had stepped away from Facebook and found himself in -1 to 0.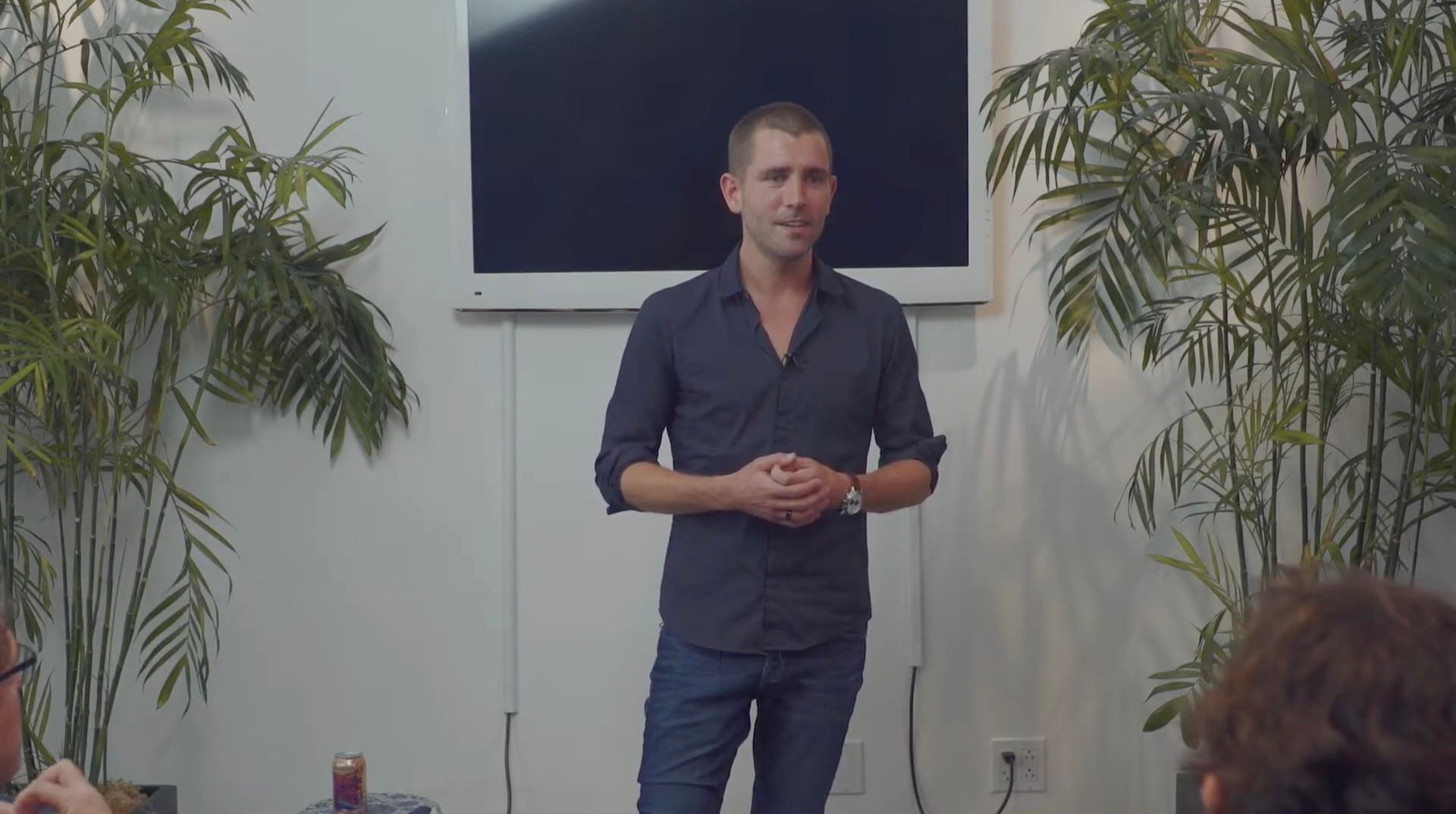 The outcomes of major career and life transitions can be hard to predict—that's one of the basic insights that led to the founding of SPC. Sometimes these periods lead you to completely new territory, and sometimes they lead you back home. This rule is just as true for the most successful builders in tech, like Meta Chief Product Officer Chris Cox.
We had the unique opportunity to speak with Chris when he had briefly left his position as Facebook's CPO. It was encouraging to hear that the tribulations of what we call the -1 to 0 stage of life were just as real for Chris as they are for any SPC member. He discussed his experiences at Facebook, from overseeing four of the world's most influential social media platforms to taking over the company's HR department despite having no background in the subject. He also touched on social media censorship, managing graphic content, public speaking skills and how to rebalance one's life around what he believed is too often overlooked: family.
Since the Fireside Chat, Cox returned to Facebook, now Meta, in June 2020, assuming the same role he previously held. Described publicly as a visionary, the person most "intimately involved in crafting the defining features of (Facebook's) products," and the company's "internal ambassador," Cox now faces the challenge of helping lead Facebook through a turbulent world besieged by a global pandemic and disinformation.
Here are some snippets from the September 14, 2019 chat:
On Career & Life Transitions: (12:55)
When you leave a company, people expect that you have grand plans and will ask about them. Don't feel like you need to answer that question right away – otherwise you only answer it with the wrong answer.
It's important for people in Silicon Valley to be okay not answering the question, "what are you doing next?" with "here's my great big thing" until we find it.
It's kind of like dating: you don't say I want to get married so give me two weeks to find someone; surely you will marry the wrong person. When you're dating, you're just going out and letting yourself be open to what feels right.
I've reached a stage in life where people on their deathbed say "if I had one regret it would be going back to that moment in time and being more present for my family." I'm trying to not have that be a regret.
Taking on HR Early at Facebook: (22:30)
Why did I agree to do it? People needed it, I'd learn a lot, and it was temporary. Employees were frustrated because of our lack of basic HR. We couldn't answer "what's our parental leave policy?" I didn't want to be part of a company with the reputation of being run by punks.
I would sit down with everybody at the company and they told me their worst story, ranging from bad managers, being overlooked for a promotion or not even told they weren't getting the job, or being promised a salary that was not given.
It's so important that a company is organized around the way it treats people, its managers are competent, and hard conversations like terminations and promotions are handled in a positive way.
HR is not something you need to innovate. It is something you need to learn how to do well and ensure you have competent managers.
Find your manager sensei, an expert in management. There are people who love it, know it inside and out, and who can teach it. Those people matter to the success of your company. Train your managers how to be managers.
Free Speech & Social Media Censorship: (31:30)
There are two tensions with social media: virality and the concentration of power. The disinformation problem, for health and political disinformation and for the incitement of violence, it's not an algorithm problem, it's a virality problem.
People love to spread information without understanding whether it's true. That tale is as old as time.
My opinion is twofold: 1) There's a difference between freedom of speech and freedom of reach. 2) Social media companies and messaging companies should take responsibility for content that gets widely distributed.
You should have a tracking system that reflects a plurality in a country, one that must be representative in terms of age, background, politics, ethnicity, etc., and it's hard to do much better than that without telling people, "we will make that decision for you."
The problem with fact checkers is they take somewhere between 48-72 hours, and viral content has an impact in 12-24 hours. You can replicate a fact check much more quickly by asking a representative sample.
The more difficult problem on the horizon is encryption, which makes all of these problems much harder.
Managing Graphic Content: (54:22)
We need to moderate it and Facebook already puts warnings on graphic content. But as we learned, nothing is black and white.
I was convinced we needed to remove graphic violence content completely. We sent a research team to northwest Cameroon where there's a lot of violence, some of which makes its way onto Facebook. We asked people what they were seeing on their phones and how did it make them feel.
Nine times out of ten, people told us it was used as a news source, as a way to determine whether a place was safe to travel with their families. For them, removing the content would do more harm than good.
There is a much more complicated reality when you go out into the real world. That is an important responsibility to remember.
The Business Model for Journalism: (57:16)
Digital subscriptions can be a really good business model for newspapers. I don't believe in aggregating news subscriptions in the way we do for video and music.
People only want to read one or two newspapers versus the 50 bands they want to listen to, because where you get your news is much more a trust relationship.
The only thing papers can measure is clicks, and they hate writing for clicks. The question is how do we create a culture and system for focusing instead on subscribers.
The micro versions of successful journalism are the Ben Thompson's of the world, who is probably the best tech journalist out there. There are enough people who will pay for niche content that it's a better model than ads.
Public Speaking: (62:13)
It's not about getting people to like you and I want to be careful about that because you shouldn't aspire to be liked. You want to aspire to connect with people.
Keys are things like eye contact, listening, humility.
Practice, practice, practice. Part of the reason I did onboarding sessions at Facebook every Monday for 13 years was for selfish purposes. It allowed me to learn how to be in front of a group of people.
---
Thank you for reading. If you are interested in attending similarly engaging speaker events with the most influential and interesting people in tech, science, startups, and more, you can apply for our events list here. If you're interested in membership, please apply on our website and one of our members will reach out.