How to Apply for the SPC Community Grant
$25,000 to work on your side project at SPC, open to anyone applying for community membership.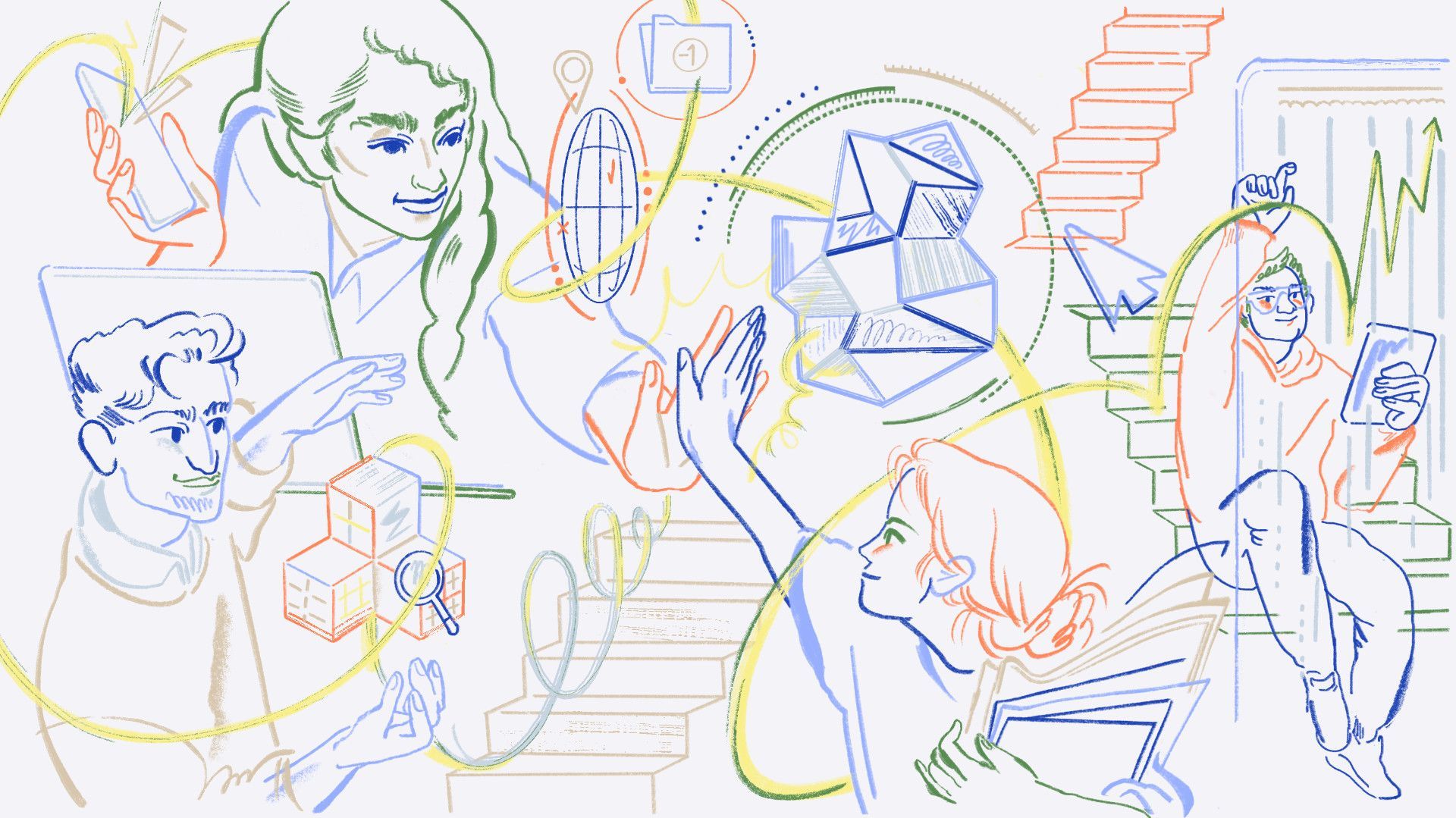 As we've worked to better articulate the -1 to 0 stage at South Park Commons, we've identified patterns in the ways people tend to navigate it. These patterns guide how we think about supporting technologists in times of transition. For people early in their journey, focused on intentional exploration, we have community membership and a growing list of workshops and learning programs. For founder teams set on starting a venture-scale company, we have the Founder Fellowship; for social impact teams, the Social Impact Fellowship.
There's another pattern we're excited to support: people approaching -1 to 0 through side projects, a term we interpret broadly. Your project might be a prototype, a demo, a white paper, or an open-source library. Maybe it's something you're already working on; or maybe it's what you've been putting off getting started. To encourage you to take the leap, we're running a new experiment: the $25,000 SPC Community Grant.
Side projects have a properly-venerated status in tech not just because they can turn into something bigger, but also for what they enable. Side projects create permission to change. They can be gateways into -1 to 0, or the green light out. But by their very definition, they don't have your full attention. That's where the Community Grant comes in—as an incentive to finally explore what really interests you. It might launch your career in a new direction, or it might go nowhere. Either way, we want to help you find out.
Here are some examples of projects that might qualify:
Each of these are all examples from SPC members. These members' trajectories after their projects were as varied as the projects themselves (started a company based on the research, went full-time on AI research, formed a non-profit to scale their impact, and co-founded a company with a fellow SPC member interested in similar topics, respectively). The side project path has always led through our community—now we're just more clearly marking the trail.
We believe the main value of the grant is the community membership that comes with it, but we recognize that funding can help. Like we said, the grant is an incentive. We want more talented technologists working on what really interests them. Embracing side projects as an entry into SPC is our latest attempt to make that happen. Side projects are preludes. They are conviction-building mechanisms. They are a fundamental part of -1 to 0. Come work on your project at South Park Commons.
FAQ
What do grant recipients get?
A $25,000 investment with a no cap, no discount, MFN SAFE
Membership in the SPC community, a network of 500+ of world-class builders and technologists
Access to SPC community spaces in San Francisco and New York City
Access to $200K+ of credits and deals with leading cloud providers and tools
Who can apply for the SPC Community Grant?
Anyone applying for SPC community membership with a specific project, hypothesis, or area of research they want to explore and a specific output they plan to produce may also apply for the grant. You should have a reasonable plan for completing your output project within 3-6 months of joining the community. You remain eligible for membership even if we cannot provide a grant.
What are the expectations of grant recipients?
Recipients should produce an output to share with the SPC community within 3-6 months
Recipients should commit to their project and SPC using the funding provided
Our general expectations for community membership also apply, including our membership agreement if you end up starting a company
What do you look for in applications?
We consider the following when evaluating grant proposals:
First and foremost, strength of project proposal
Ability to execute on the project, particularly from a technical standpoint
Alignment with upcoming programming and areas of interest at SPC
Desire to participate actively in the community, particularly in our SF or NYC in-person hubs
Where do I have to be located?
We accept community members from around the world, and the same is true of the grant. We have two community spaces in San Francisco and New York City, so if you're located in those areas and able to collaborate with other members in person, even better.
How do I apply for the Community Grant?
Applicants can opt-in to consideration for the grant in the general SPC community membership application by answering an additional question outlining your project and intended output.
Do I need to have already started working on the project I apply for the grant to pursue?
No, but you do need to have a clear idea of what you want to work on and the output you plan to produce.
How is the Community Grant structured?
As an uncapped, no-discount MFN SAFE, making it an investment that rolls into a company if you raise additional financing. We believe this is the most flexible arrangement and will allow SPC to consider both commercial and non-commercial projects.
Does this mean my project must produce a for-profit company?
No. We expect some grant projects will be strictly research or exploratory in nature and won't lead to subsequent rounds of financing, in which case the recipient would simply keep the money.
Are there restrictions on how I can use the money?
No.
Once I produce the final output, can I stay in the community?
Yes. If after completing your project you still find yourself in -1 to 0, you are welcome to continue ideating in the community. We can help you find additional funding (venture capital, grants, philanthropy) for your project or a new full-time job.
How is the SPC Community Grant different than the Founder Fellowship or Social Impact Fellowship?
We will accept applications for the Community Grant through our normal community application process, as opposed to the time-limited application windows for our cohort-based fellowships. We will also consider a wider array of project types for the grant, including research, papers, and open-source software, unlike the fellowships, where we accept teams specifically committed to starting venture-scale for-profit companies or social impact organizations.
Can I later apply for the Founder Fellowship or Social Impact Fellowship if I decide to turn my project into a venture-scale company or non-profit venture?
Yes. Receiving the Community Grant does not preclude you from later joining one of our fellowships.
If I don't get the Community Grant, can I still join the SPC community?
Yes! We're limited in how many grants we can award, but if you're accepted to the community, you're in, regardless of what happens with the grant.