Andrew Mason shares what he's learned about setting company values and knowing when to pivot
Last month, Andrew Mason stopped by South Park Commons for a chat about his experiences founding Groupon, Detour, and Descript. Here's an…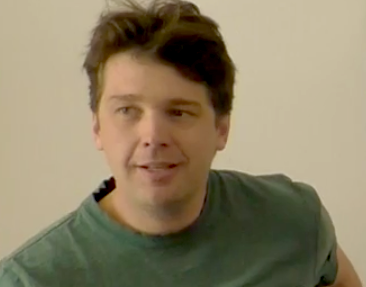 Last month, Andrew Mason stopped by South Park Commons for a chat about his experiences founding Groupon, Detour, and Descript. Here's an excerpt from our off-the-record session with him.
Q: Let's start in present day. What are you working on now and why have you chosen to work in this area?
Mason: I left Groupon in 2013 and knew I wanted to start another company. I had a backlog of ideas that I had accumulated over the years, and one of them was having an audio tour as augmented platform. When traveling, I hated going around in small groups and getting inundated with minor trivia. I wanted to explore at my own pace with people I wanted to be with, guided by someone who knew the space best. Detour is an audio tour platform to do just this — we create 45 minute walks, GPS triggered.
For example, our Castro tour is led by Cleve Jones, Harvey Milk's chief of staff, who has lived in the neighborhood his entire life. These aren't your typical tour guides; they're people who can give you the real essence of a space. We built that product and spent years trying to grow it. People who used Detour loved it, but after 4 years of working on it we never got widespread traction.
While we were building it, we also built Descript, an internal tool. There's been a lot of industry progress in automatic speech-to-text transcription, so we wanted to leverage that to build an audio editor that felt more like a word processor. We showed it to audio and video producers and by and large they were excited. Last fall, we decided to spin out Descript as a separate company. Our goal is to build the next-gen tool for audio and video content driven by speech.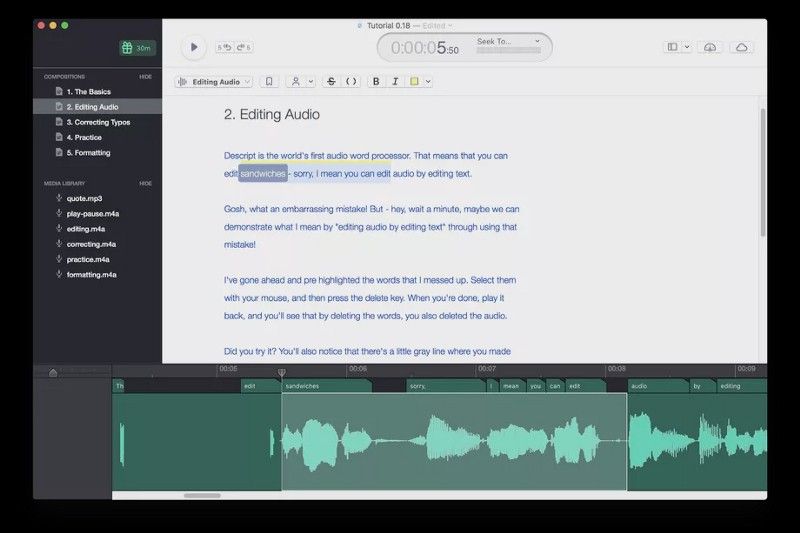 Q: You're good at pivoting at the right time. What are the signs to look out for when deciding to pivot?
Mason: This is one of those areas where having constraints of venture capitalists can be helpful. The predecessor to Groupon was a product called Point; it was a broad platform for solving collective action problems. The original idea was to be a social action platform (e.g., agreeing to boycott a company or donate to a cause). One of the ways people were using it was to organize collective purchases.
The pivot to Groupon was, instead of our users negotiating these deals with businesses, why don't we do it on their behalf? The thing that drove the pivot was running out of venture capital. We had been working on Point for about 9 months and our investors were encouraging us to regroup.
The most important thing in considering pivoting to a new idea is just to do it. Get into the mess. Have your fishing line in the water and look out for what's working. Listen for things that sound like product-market fit. It sounds counterintuitive, but the first idea doesn't matter if you stay nimble.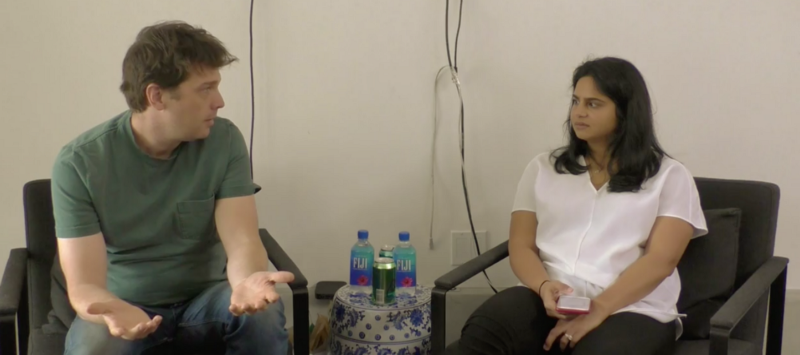 Q: In the 4 year journey from founding Groupon to IPOing it, you saw a lot. If you could do one thing differently, what would it be?
Mason: I learned the importance of establishing values. You need to know what your company's values are and you need to be religious about adhering to them. When we expanded, we got in trouble. We worked with great operating partners who didn't have same commitment to customers that we did.
Don't go against your values, even if the short-term data suggests you should. Have courage around what your values are. In my experience, values are an articulation of behaviors that are rewarded at a company. When you're not all in the same office or talking daily, having written-down values is crucial.
One of the problems with values is they offer platitudes like, "We are long-term focused" but you don't know what it looks like not to be long-term focused. It doesn't look like a villain on Wall Street. Instead of writing down fairy tale, one-dimensional values, we are going to give ourselves a scorecard and rate ourselves each month. We probably won't be great at all of them all the time and that's okay. But this is how we can lay out what is adherence to our values and what isn't.
---
This conversation has been edited for clarity.